You don't need me to tell you that Odell Beckham Jr. spending last Monday on a boat with Justin Bieber and Trey Songz didn't have anything to do with him dropping three passes in yesterday's loss to the Packers. Even the New York tabloid press, to which a story like Beckham's is red meat, hasn't really been up to the task.

The strongest effort I've seen so far came from Pat Leonard at the New York Daily News, who allowed his own column to be undone by Beckham Jr.'s clear-eyed responses to questions about the boat trip:
"I think it did a great job at creating distractions for us, and it's unfortunate," Beckham added. "That's just the way this world is. There's just no way you can connect something that happened seven days ago to this game today, and how we came out and played and how the Packers have won seven in a row and how they scored 38 points and how they executed. They came up with the third downs, they did what they needed to do. So the connection is just not there in my opinion. But everyone can have their own opinion, so."

Again, don't see the logic: If an opponent is daunting, isn't that rationale for going the extra mile in preparation, not doing the bare minimum?
Pat, you played yourself.
Despite throwing cold water on anyone hoping to fire up the take furnace over the boat story, Beckham Jr. did provide plenty of copy when he allegedly punched a hole in the wall and was later spotted banging his head against a door outside of the Giants' locker room.
G/O Media may get a commission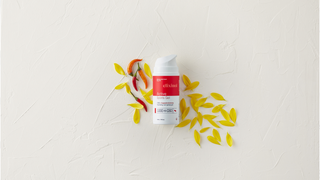 Oh, he also might have told a member of the Lambeau grounds crew to fuck off. From the New York Post:

According to the worker, Greg Woulf, Beckham responded angrily to Woulf's co-worker telling him to calm down and replied by saying "F—k off" before walking back into the Giants' locker room.
Beckham Jr. is of course no stranger to post- and even mid-game meltdowns, and it's perfectly fair to say that he could probably work on controlling his emotions. But there's a difference between being upset and being wrong, and Beckham Jr. is usually right. He was right to say that the referees had trained a spotlight on him following his infamous dustup with Josh Norman. He was right to be upset over a number of blown calls in last month's game against the Steelers. He was right to be disappointed in himself after a loss to the Eagles. And he was right again yesterday when he clearly explained to reporters that there was no connection between his partying on a boat and his struggles hanging on to the ball.
Punching holes in walls and cussing out stadium employees isn't behavior anyone should be excused for, and it would be nice for Beckham Jr. to tamp down on his fury if only to deprive pundits of the ability to call him a "distraction," but the main thing here is probably just that if the guy's pissed, he at least has a reason.