The Classical launches in November, but the cruel folks behind it love baseball way too much to let the World Series pass without comment. Throughout the series, its writers will do a daily diary for Deadspin. Keep tabs on us @Classical.
Before Game 5 of the World Series devolved into an overzealous game of tic-tac-toe between Tony La Russa and Ron Washington, there was a baseball game played and in that baseball game, Adrian Beltre hit a tying home run while bent on one knee.
"It's a bad habit," Beltre said of the swing. He added, "It's not a good mechanics."
Adrian Beltre's version of baseball has little to do with mechanics. Beltre plays baseball like a joyous catapult that is always pulled to its tightest, ready to be launched, his whole body a mass of potential energy that, by sheer willpower, he is only barely able to contain.
Watch Beltre at the plate. Every pitch taken is really a pitch he has to talk himself out of hacking at; a sort of spiritual check-swing. After real check swings he immediately appeals to the first base umpire—disregarding both the catcher and whatever call is made by the plate umpire. Sometimes, after the most agonizing of non-swings, Beltre shuffles his feet in the batter's box as if he were running in place.
G/O Media may get a commission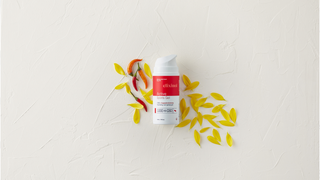 Then there are the pitches he does swing at: the one-kneed home runs, the strikeouts on fastballs over his head, the opposite-field singles propelled by the full weight of his shoulders lunging across the plate at a bad pitch. Beltre is not a great bad-pitch hitter like Vladimir Guerrero or Yogi Berra. But he is a tremendous bad-pitch swinger.
Of course, for all of the joy Beltre brings at the plate—remember his three-homer game against Tampa Bay and that time against the Tigers he fouled a dozen Doug Fister fastballs off his legs?—his only source of consistent greatness is defense.
Beltre has everything a superstar defensive player is supposed to have: excellent range, a strong arm, not too many errors, etc. But he does not play a smooth third base. Rather, he fields like he hits: with unbridled enthusiasm. Beltre even catches routine pop flies aggressively, as if he were knocking them down from above his head. He brings his glove down to his torso in a two-handed motion right as the ball settles into the pocket.
Whether or not the Rangers win the World Series, I hope this postseason finally marks the settling of Adrian Beltre into our collective consciousness as what he is: something remarkable. Before his offensive outburst in Boston last season, the Beltre narrative was defined by grumbling—grumbling about his big contract year in 2004, about whether he was using PEDs, about why he couldn't hit in Seattle.
There are better stories to tell about Beltre. He is 32 years old, and because the Dodgers signed him illegally at 15 (international players can't sign until they turn 16), he has spent more than half of his life in professional baseball.
In January, 2001, Beltre underwent an emergency appendectomy in the Dominican Republic. The wound from his surgery never healed right and he reported to spring training with fluids oozing out of his abdomen. He tried to play the spring out with a colostomy bag attached to his gut, but after a couple of weeks the Dodgers insisted on patching him up. They removed 15 inches of small intestine, and despite losing a lot of weight and power, Beltre was back in the lineup by May.
"It was tough, but that's how much I wanted to play," he said. "The guys all thought it was nasty and I was crazy and it was true, but it was worth it if I could play sooner."
In 2009, Beltre reaffirmed that passionate brand of crazy when he finished a game despite having suffered a tear in his testicle when a ground ball struck him in the groin. He still does not wear a protective cup.
"It hurt pretty bad,'' he said at the time. "It was hurting me pretty much the whole game after that.''
I don't mean to suggest Beltre is merely a tough guy—all the dimension and depth of his game is in the kinetic madness of it. But would it be impolite to wonder how people would've reacted if, say, Scott Rolen had finished a game with a torn testicle? Or if David Wright had played with a colostomy bag on his hip? Beltre does everything a teammate or a coach or a fan would want a ballplayer to do, and yet he has somehow eluded widespread public appreciation.
Some of this can be ascribed to the fact that Beltre's off-the-charts defensive metrics are hardly glamorous in the eyes of the baseball media. It's hard to win over the sports radio callers with Zone Rating. But the quiet Seattle seasons coming off his 2004 career year didn't help either. Beltre became baseball's contract-year poster boy. Just this past offseason, Jeff Pearlman called him baseball's Gilbert Arenas:
He looks good, and the numbers add up, and he produces in bunches. But will he go all out every night? Will [he] happily take one for the team? No.

I think of the early Seattle Beltre, just coming off of his huge year with the Dodgers. He was a true dog in Seattle—content, lazy, distant. Ask him, and he'll tell you it was the NL-AL adjustment. Baloney. He made the money, and he coasted.
This for a player Manny Mota calls a "beautiful person" and Joe Maddon (seriously) calls a "wonderful man" with whom he enjoys conversing. This for a player who hits home runs from his knee and plays with unfathomably dangerous injuries and freaks out hilariously when people touch his head.
Needless to say, Pearlman was wrong. And if the perception of Beltre hasn't completely changed by the end of these playoffs, the media will have done baseball a disservice by overlooking one of the game's most exciting and excitable players.
On his newly coherent Twitter feed last night, Peter Gammons got it right: "Few players combine the ferocity, joy, energy, and civility of Adrian Beltre."
Eric Nusbaum is a co-editor of Pitchers & Poets. His work has appeared in Slate, GQ.com, TheAtlantic.com, and The Best American Sports Writing. Reach him on Twitter @ericnus.
For more about The Classical, check out their Kickstarter page and their Twitter feed.