NFL training camps start kicking off today, but football did not take the summer off. Czech Bowl XXIII, the championship of the Czech League of American Football, was held on Saturday, with the Prague Black Panthers winning their 15th title in a hard-fought 10-9 victory over crosstown rival Prague Lions. And it came down to what looked like a missed call.
The Lions were down one with two seconds left and the ball on their own 42, and put up a Hail Mary that was intercepted at about the 7-yard line. Jan Dundáček, a QB/WR in for his hands, corralled the ball and ambled back into his own end zone, where he slid just before being touched down. That, my friends, looks like it should have been a safety.
If it had been a safety, the Lions would have gotten two points and won the championship. But back judge Radek Janhuba ruled that Dundáček's momentum had carried him into the end zone, and awarded the Black Panthers the ball at the spot of the interception. Game over, Black Panthers win.
Football Zebras is all over this one, noting that CLAF uses the rules of the International Federation of American Football. The IFAF rulebook retains an exemption for balls hauled in within five yards of the end zone, a rule discarded by the NFL in 1986, but because of where Dundáček made the catch, that wouldn't apply. Instead, the only thing that would stop this from being a safety was the official's determination that the defender "original momentum" carried him into the end zone. Because Dundáček took six steps and started to turn before crossing the goal line, I think the Lions got screwed.
G/O Media may get a commission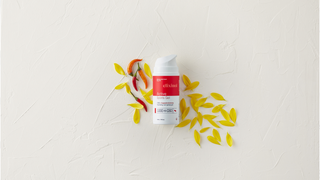 On the website of the Czech American Football Association, the sport's governing body in that country, there is a lengthy statement on the call from Michal Rosíval, the chairman of officiating. (Here's a translated version, but if anyone out there knows Czech, get at us in the comments.)He writes, without mincing words, that "the error was obvious," but that it is a complicated rule, much harder to call correctly without the benefit of replay, and says "I would like to know one person in the Czech Republic who in the last game of the season would say, without blinking, 'he grabbed it at the seven, it's a safety, 11-10, I'm absolutely sure.'"
Fair point! Refereeing is hard. But you still can't get it this wrong, not on the last play of the championship game. Rosíval announced that he is stepping down from his position, as is back judge Radek Janhuba, who blew the call.