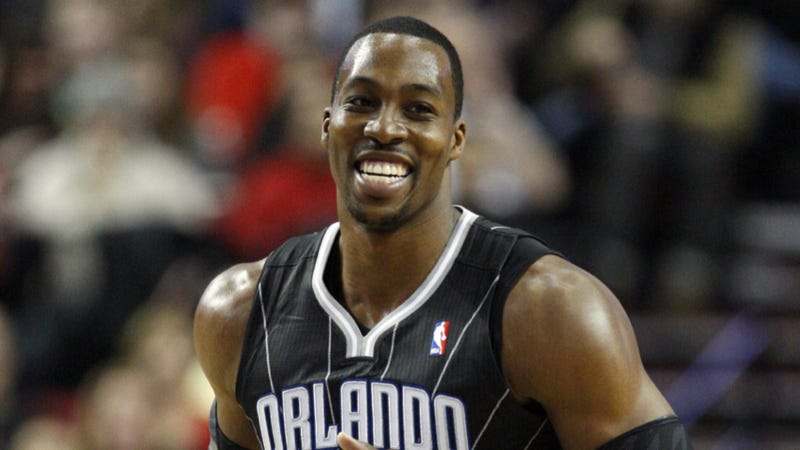 I bet, when you heard that Dwight Howard asked for a trade from Orlando to the Lakers, Mavericks, or Nets, you thought he was a front-runner. (OK, the Nets aren't so "front," but they do offer nearly unlimited access to Jay-Z and Howard could live in Manhattan.) You thought Dwight Howard only wanted what was hot. You thought Dwight Howard wanted to chase championships without having to put any effort in.
But now there is mitigating news, because Chris Sheridan has learned that Dwight Howard just decided that he is willing to be traded to the Clippers. That's right, the Clippers—that old downtrodden franchise without any hope in today's NBA. The old, cursed Clippers without a prayer OR a franchise player. Superman's gonna rescue them.
Oh, wait, what's that? Second place in the conference? You sure? Well, then, this Howard sounds kind of like a front-runner.
Exclusive: Clippers now on Dwight Howard's wish list [SheridanHoops]