Those were good times, weren't they? When that big ESPN report on a schism between Tom Brady and Bill Belichick, driven in part by Brady's shady nutrition "guru" Alex Guerrero, dropped right before the playoffs and set off rounds of denials and non-denials and recriminations, and a whole lot of screaming from diaper-baby fans in New England that ESPN has it out for the Patriots. Should we do it again? Let's do it again.

ESPN's Ian O'Connor has a book out next week profiling Belichick, and ESPN.com excerpts some quotes from it (obviously, O'Connor's independent reporting for his book has nothing to do with ESPN's newsroom, but try explaining that to Pats fans), revisiting the rift between coach and quarterback that widened over the course of last season, and notably, in the offseason.
"If you're married 18 years to a grouchy person who gets under your skin and never compliments you, after a while you want to divorce him," a source with knowledge of the Brady-Belichick relationship told ESPN's Ian O'Connor, author of Belichick: The Making of the Greatest Football Coach of All Time, after the 2017 season.

"Tom knows Bill is the best coach in the league, but he's had enough of him. If Tom could, I think he would divorce him."
Brady's frustration, compounded by Belichick's still-unexplained decision to bench Malcolm Butler in the Super Bowl, manifested in him being the only NFL quarterback not to attend voluntary OTAs, and in him getting very pissy anytime anyone asked him about Guerrero.
The book says Brady had spent years worrying that Belichick would push him out, a fear that started immediately after the Patriots drafted Jimmy Garoppolo. This was not an unreasonable fear, given how Belichick operates. Backing it up is a quote from a Patriots assistant coach that "if you gave us any of the top 15 [quarterbacks in the NFL], we could [win championships]. I don't think the coaches view Tom as special as everyone else in football does."
G/O Media may get a commission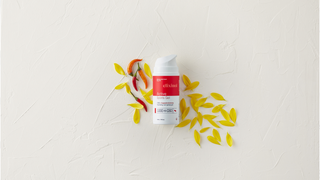 There's some other juicy stuff in the book, apparently, like Belichick having "serious doubts" about Brady's claim that he wasn't involved in deflating footballs, and Brady's belief that the Patriots have been responsible for all sorts of illicit shenanigans, including Spygate.
Anyway, I'm excited for Brady and Belichick to be asked about all this stuff this week, and to be grumpy about it. Also excited for Patriots fans to shit up online with cries about some grand ESPN conspiracy against the Patriots. There's no need for a conspiracy here, though: New England is the most successful sports franchise of our generation; Brady and Belichick are perhaps the best ever at what they do, and are fascinating personalities to boot, so clashes between the two are inevitable and inevitably interesting. Reporters' desire to document drama is surpassed only by readers' appetite for it.