The Nationals got exactly what they expected out of Jonathan Papelbon: a very good closer and an unrepentant asshole with a knack for pissing off his own teammates as much as his opponents. After Papelbon plunked Manny Machado in last night's 4-3 Baltimore win, it was Bryce Harper, of all people, who sounded sick of this shit: "I'll probably get drilled tomorrow."
Machado admired his go-ahead, seventh-inning home run off of Max Scherzer, and Papelbon took notice. When Papelbon came on in the ninth in a (rare for him) non-save situation, he came in high and tight on Machado. After a strike, he came up and in again:
Papelbon was ejected, and I'm not sure what he and Matt Williams were arguing—it was about as intentional as a HBP gets. After the game, Papelbon didn't quite admit intent, but gave an oddly epistemological explanation.
"They just said they deemed it intentional," Papelbon said. "They didn't give me any reason. I don't know if they have to give me a reason or not. But perception is reality. If Manny thinks I hit him, then that's what he thinks. I'm not going to sit here and go back and forth whether I did or whether I didn't, cause it doesn't matter. If he thinks I did, that's what he thinks."
G/O Media may get a commission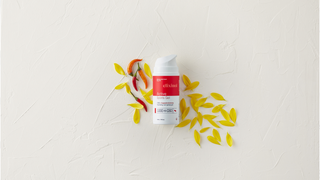 Machado didn't mince words. "That's coward stuff," he said.
The series finale is this afternoon, and neither of these teams have much to play for (the Nats are six back in the loss column with 11 games left), so any leftover grudges will have to be resolved today. Bryce Harper figures someone on his side will be paying for Papelbon's sins.
"I mean, Manny freaking hit a homer and walked it off, and somebody drilled him," Harper said. "It's pretty tired. It's one of those situations where it happens. I don't know. I'll probably get drilled tomorrow. We'll see what happens."