The Predators franchise had never played a Game 7 before, and only six players on the roster had ever been in a winner-take-all game for other teams. Maybe, the Ducks might say, that was an advantage.
"We're getting labeled as a team that can't close in Game 7," Cam Fowler said. "It's not fun and it's not the title you want to have in this league."
This postseason, at least early on, has been about shaking history's yokes. The Sharks grabbed an early lead against the Kings and put it away. The Blues managed not to blow it, not even against the Blackhawks. The Islanders won their first series since 1993. Teams that have traditionally played under Murphy's Law have proven that the past need not inform the present.
And then there are the Ducks, who for the fourth straight time won the Pacific Division, for the fourth consecutive season could not hold a 3-2 series lead, and for the fourth year in a row, lost a Game 7 at home after falling behind early. (The last three times, those goals came 2:23, 4:30, and 1:49 into the game; last night it was a relatively merciful 6:19.)
Two first-period goals, from Colin Wilson and Paul Gaustad, stood up for Nashville, and Pekka Rinne withstood two dominant Ducks periods to hang on for the 2-1 win.
"This was probably one of our best games of the series," Anaheim forward Andrew Cogliano said. "It wasn't meant to be. I don't know what it is, but I can't explain it."
G/O Media may get a commission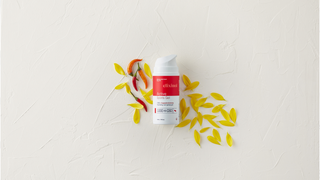 It's a lot of things, but you could start with Rinne and the Preds defense stepping up in the final two games of the series. Or with Corey Perry, the Ducks' leading goalscorer in the regular season, not scoring once in the playoffs and being invisible throughout this game. Or with any single one of the Ducks' chances in a furious third period, including this redirection that bounced off Rinne and clicked right off the post.
I'm loath to believe in ghosts or demons, or however you want to put it when a team seems saddled by the weight of its own reputation for failure. But look at that shot: one inch, one more inch to the right, and the game's tied up and who knows what happens then? The Ducks' history of Game 7 losses isn't why that puck didn't bounce another inch to the right. And yet here we are.
Anaheim will have to make changes this offseason, but aside from Frederik Andersen, they're mostly depth guys and mid-season additions. The real question is coach Bruce Boudreau, who has won four Pacific Division titles in his four seasons with the Ducks, and took them increasingly deeper into the playoffs—until this year. Boudreau is 181-81-32 in Anaheim, a fantastic number. He's also 1-7 in Game 7s in his career. If there's anything to exorcise, it may begin with him.