Every morning, the fine folks at Sports Radio Interviews sift through the a.m. drive-time chatter to bring you the best interviews with coaches, players, and personalities across the sports landscape. Today: Marlon Byrd will take anything Conte gives him.
Marlon Byrd joined WSCR in Chicago with Mully and Hanley to discuss why he's not afraid of using Conte to get his supplements, the increase in Major League Baseball testing, why he sees Conte's story as a bit inspiring, when he started using supplements, how they helped him and how the Cubs will do this year.
Why he's not afraid of Victor Conte's bad name in baseball:
"The first thing everyone thinks is PR nightmare, steroid king, BALCO. There's nothing positive that comes with Victor's name. But now he's associated himself with positive people and we're going to get his name back out there as being a great guy."
Has testing for amphetamines added to the screenings:
"The screening process is very tough and very difficult. The last thing you want to do is think you're taking the right thing and all of the sudden you get a call and someone says, 'Fifty games you've got to sit out and you're not getting paid.'"
On Conte not throwing anyone else under the bus and taking his jail time:
"You have to appreciate that. I think anybody that has a friend, anything that happens, they're held accountable … but they don't want to rat on anyone else. If somebody gets caught, you accept responsibility for what you did and that's what Victor did. … He took the consequences, went to prison, washed his hands of it and moved on."
G/O Media may get a commission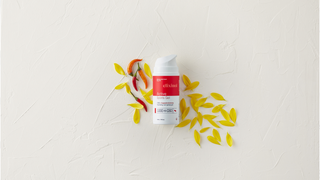 At what point in time in his career did he start looking into supplements?:
"It was 1996 and we were in the Super Regionals playing LSU. … I'm at Georgia Tech and we got beat 29-13. LSU, every single guy on the team looked like Lou Ferrigno. … We had weightlifting, but we didn't have supplementation."
What difference did it make immediately?:
"I think the difference is over the years. … Now I know what to take and my dosages and what I need for my body. Over the years I got better and I started knowing what to take. In the minor leagues I was into … reading the muscle magazines. … I did anything and everything and did all of my research, so over the years I've just gotten better."
How the Cubs will do this year:
"We're going to be very good, but the big thing is everybody got good in the Central. St. Louis got better, the Milwaukee Brewers got a lot better especially with their pitching … and Cincinnati's only going to get better with their young guys."
This post, written by Eric Schmoldt, appears courtesy of Sports Radio Interviews. For the complete highlights of the interview, as well as audio, click here.
More from Sports Radio Interviews
• The defending AL champs are playing the "lack of respect" card.
• Dusty Baker, for one, believes Sammy Sosa never corked his bat.
• We were all wondering what Gene Chizik thought about the dead trees.