Dennis "Oil Can" Boyd and Wade Boggs were Red Sox teammates for eight seasons in the 1980s. It's safe to say they're not friends. Last Friday, Boyd appeared on "The Dennis & Callahan Morning Show" on WEEI in Boston to discuss topics ranging from growing up poor in the South to his drug use to his relationships with his former teammates.
At one point in the 20-minute interview, Boyd repeated a charge he had made years ago by describing Boggs as a bigot who would "use the word nigger every day," adding that it's a trait Boggs inherited from his father. Boyd also said he confronted Boggs "every damn time he did it," and that, as a result, "I would turn out to be the bad guy 'cause I questioned that shit." Boyd went on to accuse the Red Sox of racism for knowing this and doing nothing to stop it. Here is the full audio of Boyd's appearance on the program; his comments about Boggs begin around the 11:50 mark:



Oh, right: Do we need to point out that Boyd has an autobiography coming out that drops on June 1?
This morning, "The Dennis & Callahan Morning Show" had Boggs on to respond to Boyd's comments. As you might expect, Boggs adamantly denied them. Boggs also called Boyd "a delusional drug addict" and said he and Boyd had gotten along "extremely well." At one point, Boggs handed the phone over to his wife, Debbie, who said Boyd had even asked the Boggses to be godparents to his son just days before he first told the Boston media years ago that Wade was a racist. Debbie said she and Wade confronted Boyd a short time later and that Boyd said the whole thing was a joke. The full audio of Wade and Debbie Boggs's appearance on the radio show is here:






Ah, nothing like the sound of two old ballplayers banging their walkers against each other.
G/O Media may get a commission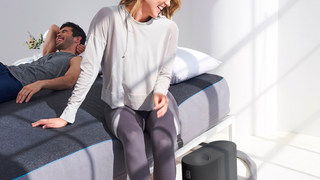 Eight Sleep Pod Cover
[WEEI]