As if from a Dickens novel, the 49ers found Michael Crabtree in a basket on their porch on Saturday with a note pinned to his blanket: One receiver, courtesy of Mr. Al Davis, Esq.
Just how did Crabtree fall into Mike Singletary's lap at No. 10, when Mel Kiper and the ESPN Super Friends had him locked in as a Top 5 pick?
Factor No. 1: Al Davis, still quite insane. Still living in some bizarre, Austin Powers 1960s world where the Fred Biletnikoff Award is given to the actual Fred Biletnikoff, Davis passed on Crabtree and instead used the Raiders' hard-earned No. 7 pick on something called a Darrius Heyward-Bey. The Maryland receiver, North America's fastest land mammal, is proof that Tom Cable is no more in charge than any of his predecessors. Davis thinks the West Coast Offense is for pantywaists and doily enthusiasts, and that will never change. He wants to stretch the field, the Raider way. Hey, why mess with a philosophy that's worked only sporadically since 1985?
Factor No. 2: Crabtree is, evidentally, a dick. From Tony Grossi's blog in the Cleveland Plain Dealer:
The Texas Tech receiver brought a diva attitude on his visit to the club facility last week and did not impress coach Eric Mangini and others, the source said. In fact, Crabtree was described by some in the building as "not nice."
G/O Media may get a commission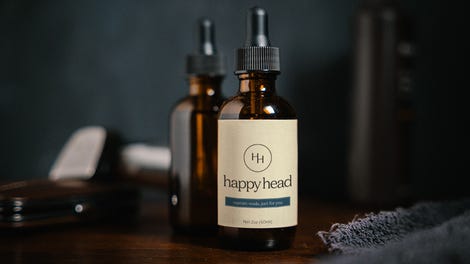 Not nice? Oh heavens, I do believe I've got the vapors. You Browns fans be sure to pick some nice wildflowers to give to Brady Quinn before each home game this year.
Factor No. 3: His foot sets off airport metal detectors. OK, this may be a legitimate concern. Crabtree was found to have a stress fracture in his left foot at the scouting combine in February. The injury was surgically repaired when a screw was inserted to permanently strengthen the area on March 4. He has been cleared to run and is expected to be back to full strength by the start of training camp. Of Crabtree's speed, Singletary said: "I don't know how fast he is. I just know when he catches the ball, there's separation there." The Rams passed on Crabtree at No. 2, even though they needed a receiver, and that may have been why. Or perhaps they suck.
Anyway, Crabtree's father, also named Michael, is not amused.
"It's their loss," he said of the Raiders. "It was the same way with Adrian Peterson (No. 7 overall to the Vikings in 2007). He proved them wrong. It's Michael's time to prove them wrong."
So, Michael Crabtree: The next Jerry Rice or JJ Stokes? If it's the latter, you can be assured that he'll be on my fantasy team..
The Case For Darrius-Heyward Bey [SFGate]
Davis Draft Doctrine Lords Over Selections [San Francisco Chronicle]
Crabtree Says He's 'Still The Top Receiver' Despite Slide To No. 10 [USA Today]