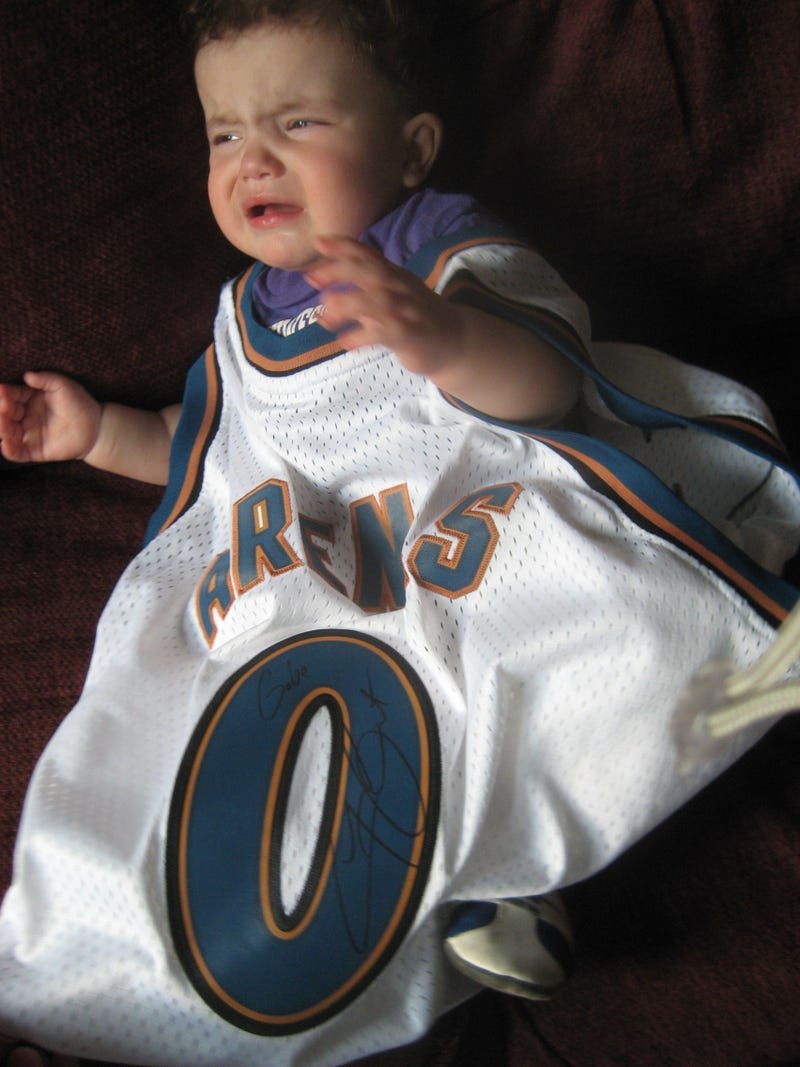 Deadspin readers will recognize that this is not MJD this weekend. No, there seems to be something missing... the cleverness, perhaps? Maybe the smart analysis?
Either way: I'm Dan Shanoff, and you can get the scrapple I'm slinging here, every day, at DanShanoff.com, except that instead of a dozen posts per day, I'll give you... um... one. (Really: I ask for so little!)
We had a lot of fun yesterday: We had an Agassi-hooker mash-up, a Chad Johnson-equine mash-up, a Vick dump, a Clemens live-comment rally and if you went to the local OTB on my Belmont tip, you're welcome.
That was yesterday, and I've already forgotten it. (Seriously, I had to look at the site to remember what I posted about.) Today? Stacked: Roger vs. Rafa, Clemens vs. Haren, Tony Soprano vs. LeBron James, Amanda Beard vs. "The Articles" and so much more. So stick around.
As usual, your tips to the stories making news (or that SHOULD be making news) today would be appreciated. And your own bloggy self-promotion, god bless ya. Send it to danshanoff[at]gmail.com.
Now, I'm going to return to my fetal position as I consider that Gilbert Arenas announced he's opting out of his Wizards contract after next season...
— D.S.