Welcome to the Deadspin 25, a college football poll that strives to be more democratic and less useless than every other preseason poll. Leading up to the college football season kickoff, we will give you previews of the 25 teams that you, the readers, voted to be most worthy of writing about. Now, No. 14 Oklahoma.  

Everything was business as usual in Norman last season, Lincoln Riley's first as head coach of the Sooners.
Much ink was spilled about the 34-year-old wunderkind taking over one of the most successful college programs in the nation, both presently and in the history of the sport. But he did everything he was supposed to and never made any real gaffes, guiding the Sooners to a 12-2 record, another Big 12 championship, and a date with Georgia in the playoff. Like anyone replacing a beloved and successful coach, it will take a couple years before Riley can be adequately judged for his ability to recruit and manage talented recruiters on his coaching staff. Until then, Riley proved in 2017 that he has no problem directing the remaining players signed by Bob Stoops to college football's mountaintop.
No team is going to be better after losing Baker Mayfield. That feels fairly obvious. And yet, the Sooners are favored by anyone with a functioning brain to win the Big 12, and that's because their offensive machine will not stop.
Can I tell you something you probably already know? Watching Alabama can be so incredibly boring! Until recently, their offensive style was bland as shit, leaving you praying they'd just let their running back go wild. Everything centers around the brick-wall defenses, which are fun, but are also usually so good that they're rarely on the field. And even in the past few years, with some more dual-threat quarterbacks and trick plays coming out of Tuscaloosa, they're still not in my top 10 of teams I definitely want to watch on a given Saturday. But Oklahoma?
You are either a Texas or Oklahoma State fan or an unsalvageable cynic if you say you aren't at least entertained by Oklahoma's offense. Their season-to-season greatness new feels inevitable, and they've managed to do that while making their on-field product ridiculously fun to watch. If you want to hate them, you have to pull from the same bag everyone can when railing against a major program, either pointing to something stupid that Stoops said or did or allowed, which, given that Joe Mixon's punching video was just two years ago, admittedly isn't that hard.
G/O Media may get a commission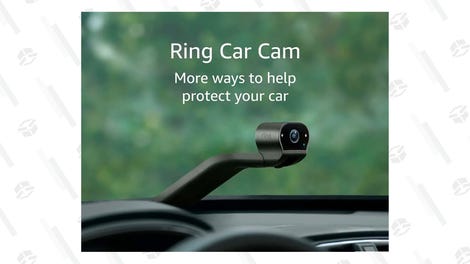 Dismissing Stoops's thought that people come to watch The Team and not the players, Mayfield was the perfect maestro for Oklahoma and its fanbase last year. He was loud, brash, annoying, and everything else a fun football player should be. It's a damn shame he's been lost forever to the blackhole of the Browns, but his departure doesn't mean the wheels are suddenly coming to a halt.
If anything, Kylar Murray made Oklahoma's offseason exciting. Murray, an extremely talented basebally player, was drafted with the ninth overall pick in the MLB draft in June. Murray was expected to go in the first round, but when he became top-10 draftee, a pile of money appeared—$4.76 million, to be exact. The draft outcome left him with a decision. In a gamble, Murray agreed to forgo his senior season in 2019 and join the Athletics this coming spring, leaving him a single season as Oklahoma's starting quarterback.
Part of the 2015 quarterback exodus out of Texas A&M, Murray spent last year behind Mayfield, save for a few possessions against West Virginia, when Mayfield was serving a partial game suspension for grabbing the entirety of his dick and balls. At 5-foot-10, Murray is small for a quarterback (in the game against the Mountaineers, an announcer referred to him as a "field mouse"), so barring an explosive season that leaves him looking like he's got the arm of Russell Wilson or Drew Brees or Mayfield, it feels safe to say he'll be a baseball player five years from now.
Still, he's got a set of wheels that any offensive coordinator worth his salt could wreak havoc with, and he was a top recruit in the nation just a few years back. He entered the spring as the favorite to win the job over Austin Kendall and he committed to the Sooners when he didn't have to; the former Texas A&M transfer will be Oklahoma's gun-slinger come the opening series.
He'll be helped by having Rodney Anderson return at running back, along with three all-conference linemen. Anderson, splitting carries with Trey Sermon and Abdul Adams, led the team with 1,161 yards and 13 scores, with another five touchdowns through the air.
Mark Andrews is gone at tight end, which is a huge blow for the Sooners—he and Penn State's Mike Gesicki were about two of the most dependable and entertaining tight ends in all of football last year. But this is Oklahoma, and the passing game is going to be just fine thanks to an endless clip of tiny, lightning-fast receivers. This year's bunch will be led by Marquise Brown and CeeDee Lamb, who return after finishing No. 1 and No. 3 on the team in receiving yards, respectively. Brown is the star of the show, but Lamb, a true freshman in 2017, hauled in 46 catches that he turned into 807 yards and seven scores, setting the Oklahoma freshman receiving yards record and tying the rookie touchdown mark. This is going to be as good a duo as exists in the nation.
In sum, the Sooners offense is going to rule and be very fast and explosive and likely be the part of this team that elevates them to the top of their conference and the national football ladder. The Oklahoma defense, meanwhile, has plenty of room for improvement and will again be the deciding factor as to how far the Sooners can go.
Defensive coordinator Mike Stoops, brother of Bob, is back in Norman, somehow, after a 2017 season that was about as up-and-down as any defense's in the nation. Against Baylor, Oklahoma State, Iowa State, and Kansas State, West Virginia, they allowed 39.4 points per game; against Ohio State, TCU twice (due to the Big 12 title game), Texas, and Texas Tech the Sooners held their conference foes to 20.8 points per game. That's a wide gap against a variety of offenses, and inconsistency is not how one wins a national title, it's how one's defense gets torn the shreds by Georgia in the Rose Bowl.
Outside of a puzzling Iowa State loss, the passing defense hasn't been the problem for Oklahoma. It's been the gashing of the interior by opposing running games that did the Sooners in, with the Bulldogs and their backfield finishing with a brain-melting 317 yards and five scores in the playoff. The Sooners have talent and quality coaches on their line, so improvement efforts should start there. At the ends, Kenneth Mann will lead the Oklahoma front after racking up five sacks last year and pair with Amani Bledsoe. On the interior, where former ECU head coach and Riley's mentor Ruffin McNeil whips them into shape, senior Marquise Overton will start alongside Dillon Faamatau.
At linebacker, the Sooners are helped by the fact that what was initially looking like a competiton settled itself naturally. Caleb Kelly and Kenneth Murray both return, with Kelly sliding over to SAM backer, while 24/7 reports that freshman DaShaun White emerged as one of the delightful surprises of training camp and has been mixing in with the first team.
The secondary doesn't need quite as much work as the run-stuffers up front. Last year, Oklahoma ranked 87th in the nation with 238.4 passing yards allowed per game, which isn't good by any standard, but is workable given this is the Big 12, where defense is optional for everyone. Parnell Motley and Tre Norwood are expected to start at corner, while the safety positions have remained open over the summer. As of now, Justin Broiles, Kahlil Haughton, Jordan Parker, Robert Barnes are all in the mix for the two safety spots.
A Guy To Know
Marquise "Hollywood" Brown is a bad man.
In his first season as a Sooner, Brown and Mayfield looked like old vets, hooking up for 57 completions that Brown turned into 1,095 yards and seven scores. Simply put, he was the scariest wideout on the second-most prolific passing attack in the nation, and now he's back. Brown comes as fast as they make 'em and as he showed Oklahoma State several times, if he's granted an inch of upfield space, it's over. The Oklahoma passing attack works by spreading the ball around to a bevy of talented receivers, but there's always one who stands above the rest. This year, that man is Hollywood Brown.
The Assistant Coach Tweet Of The Day
Hard to argue with his logic.
Can They Make They Playoff?
This is Oklahoma. In the four years the college football playoff has existed, nine teams have qualified out of a possible 16: Alabama, Clemson, Georgia Michigan State, Oregon, Florida State, Ohio State, Washington, and Oklahoma. The Sooners are the only program other than the Crimson Tide and the Buckeyes to make it twice.
In 2018, Oklahoma looks almost the exact same as last year, minus one game-changing arm and plus one game-changing set of legs. The limits of the Sooners will be set by Murray's arm and the ability of their defense to not be an embarrassment, but with what the good lord/the good boosters of Norman have provided, the playoff should absolutely be the only thing in Oklahoma's sights.
Schedule
Sept. 1: FAU
Sept. 8: UCLA
Sept. 15: @ Iowa State
Sept. 22: Army
Sept. 29: Baylor
Oct. 6: Texas ("Neutral" but it's in Dallas)
Oct. 20: @ TCU
Oct. 27: Kansas State
Nov. 3: @ Texas Tech
Nov. 10: Oklahoma State
Nov. 17: Kansas
Nov. 24: @ West Virginia