ANAHEIM, Calif.—Shortly after the men's gymnastics competition at the 2017 national championships concluded last night, Oklahoma head coach Mark Williams noted that his Sooners had swept, and can you really blame him? Oklahoma cleaned up.

Yul Moldauer, a 20-year-old current Sooner, won his first national all-around title and was named "Sportsperson of the Year" by USA Gymnastics, which should cement his status as one of the new stars heading to Tokyo in 2020. Alex Naddour, the 2016 Olympic bronze medalist on vault and a former Sooner, won "Athlete of the Year." And Williams, the head coach at OU, won "Coach of the Year" honors. It was truly a sweep.

It also pointed to the continued importance of men's NCAA gymnastics to the U.S. gymnastics effort even if all of the focus at elite competitions tends to be on the machinations of the national governing body. Moldauer and Naddour showed out, fellow Sooner Allan Bower finished second in the all-around, and Oklahoma landed two other gymnasts in the top 10.
And it's not just Oklahoma; of the top six finishers in the all-around, four of them came out of collegiate gymnastics. Akash Modi of Stanford, the reigning NCAA champion and Moldauer's college rival, placed fourth.
G/O Media may get a commission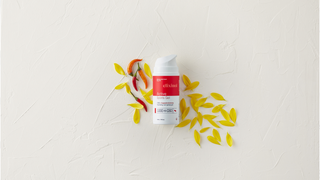 "If you back the last few quadrenniums, half the team has always had guys from the NCAA programs, almost always at least half," Williams pointed out to me before the start of the competition. "Sometimes half of them have been from Oklahoma," he said with a laugh.
Collegiate gymnastics has managed to pull off this feat despite few scholarships and just fifteen remaining Division I programs. "There's maybe in the neighborhood of 25-30 guys that are getting scholarships across the country and that's it," Williams pointed out. That means there are more athletes getting scholarships on a single Division I football team than there are for all of the collegiate male gymnasts in the United States.
"If you're playing soccer when you're 14 and doing gymnastics and you know there's no college gymnastics scholarships ahead of you, why would you keep doing it if you're really good at soccer or something else?" Williams asked.
"There has to be a little that incentive to want to keep going into the next level, not just being a junior gymnast but having a chance to be a college athlete, having a scholarship," he said.
The lack of incentive at the top impacts what is happening at the grassroots. I spoke to one gymnastics coach this weekend who told me that she tried to discourage her young sons—both talented gymnasts—from continuing in the sport because she doesn't see much opportunity for them at the higher levels. Also, she noted, that since many boys drop out of gymnastics by age 12, her sons, if they choose to stay, will be training almost completely alone, which is not as much fun as working out with a team. However, she added that her sons dominate the other sports they participate in, which she attributes to their gymnastics training. And for now, they have waved off her suggestions to move on from gymnastics.
Also, since the men are no longer minors when they peak in the sport—typically in their late teens or early 20s—financial support is a bigger issue for them than, say, a 16-year-old elite female gymnast who is still living at home and being cared for by her parents while she is training. Williams spoke about his former Sooner gymnast, Jake Dalton, a 2x Olympian and a world medalist, who just announced his retirement from the sport. Dalton is 26 and married. Although injuries and the overall condition of his body factored into his decision to retire—few athletes wring their bodies out like male gymnasts over the course of their careers—Williams felt that money, or the lack thereof, also played a role in the decision for his former pupil.
"The national team stipend has kind of been the same for 5, 6, 7 years," Williams said. "It's not enough to raise a family. He's now married. Jake is trying to make a living to support himself and his wife." And with the end of Hilton's sponsorship of the USOC—many of the male gymnasts used to compete on "Team Hilton" and receive financial support from the hotel chain— the men were left in a tight spot. "It was a tough decision for him to walk away but part of it was, financially, he can do better away from the sport than if he keeps going."
So this is what men's gymnastics in the U.S. is up against: a small base at the grassroots and lack of opportunity and support at the top. And yet when the next Olympics roll around and the American men don't win as many medals as their female counterparts, they will inevitably come in for harsh criticism. While there are certainly things that the U.S. men can be doing better—Williams brought up several areas during our conversation where the men's program could stand to improve—I don't see how fixing all of the problems can offset the enormous structural issues that the men's side of the sport faces in the U.S.

That said, Williams is hardly one to spend an hour (which is how long we talked) grousing about limited support and opportunities. He's too busy trying to figure out how to best manage his resources—both human and financial—to produce the best results for the Sooners and the national team.
While most of his athletes won't be in contention for the senior national team, which means their season will end in April after NCAA championships, Williams recognizes a few of the gymnasts on his roster have the talent to compete internationally. This means being very careful with how often and when he uses them in competition. He can't use them week-in, week-out on all six events and then expect them to be healthy enough to compete during the summer elite season.
"I try to keep it so that we're being smart about how often they're doing all six events, definitely paying attention to their bodies," Williams said. He spoke about Jonathan Horton, a former Sooner and the 2008 Olympic silver medalist on high bar, who was always raring to go during the NCAA season and never wanted to be cut from the roster on any event. "I would say, 'I don't want you to do these events,' and he'd actually fight me to get back in and do it...he'd say 'I'm doing three events, I might as well do six events,'" Williams recalled with a laugh.
"I was smart enough to know that his season would not stop at the NCAA Championships. In the back of my mind, [I'd think] I can't beat him up too badly because within a couple of months, he's going to be off competing at the world championships," he told me.
The preparation schedule Williams described to me sounded nothing short of grueling, both for the coaches and and the athletes.
"We'd be finished with the NCAA and they'd take 2-3 weeks downtime but then we'd be on the USA championships schedule after that and it was kind of another buildup all through the summer. Then right after, school would start and I'd start on our preseason buildup, which wasn't routines but it was a lot of physical strength and conditioning. It never stops."
And it doesn't seem like it will stop anytime soon for Williams and Oklahoma. Moldauer was just named to the six man world championship team. Two other Sooners—Bower and Colin VanWicklen—were chosen as the alternates.
Williams told me that his athletic director at Oklahoma described the men's gymnastics program as "a bargain."
"Usually we have good students, we had a lot of success, guys usually behave themselves and get their degree. There's a lot of plus side," he said.
Not just for Oklahoma but for USA Gymnastics, too.