Thursday night the Nationals faced the Orioles in a makeup of a May 11 date that was postponed and rescheduled after a day of shitty rain. That was a shitty, rainy week in DC—Washington's next game, a series opener against the Phillies on May 12, was also rained out.
The Nats clubbed the O's Thursday night. Beleaguered Nats starting pitcher Joe Ross struck out a career-best 12 batters, the Nats ambushed O's starter Alec Asher for four first-inning runs, and the home team took a 6-1 victory on what would otherwise have been a scheduled off day after a nine-game West Coast road trip.
Makeup games aren't like playing the game on the correct date but then pushing it forward in time. Shit changes: turns in the rotation don't line up, batters get hot or cold, dudes go on or come off the disabled list, and so forth. This was not lost on O's manager Buck Showalter, reports the Washington Post:
"Lot of byproducts of the cancellation," Showalter said, noting that Jones (general soreness) and Machado (wrist injury) weren't in the lineup. Then he craned his neck and looked from under the dugout roof at the bright blue sky, commenting on the weather. "I think it's marginally better tonight."
Word of Showalter's bellyaching made its way to the ears of Nationals GM Mike Rizzo, who clapped back with a full-on call-out:
"It rained all day that day, and the forecast said it would rain until 9:30 or 10," Rizzo said. "I sat in Buck's office at 6:30, and we talked about it for 20 minutes. He was 100-percent on-board. He didn't say anything about not canceling the game.

"Their GM [Dan Duquette] was nowhere to be found for three, four hours. We wanted to play the next [mutual off] day. They refused to play then, so the next [mutual] day was [Thursday]. They drove 32 miles to get there. We flew 3,000 [expletive] miles, and we beat their [behinds]. So quit your whining. Quit whining."
G/O Media may get a commission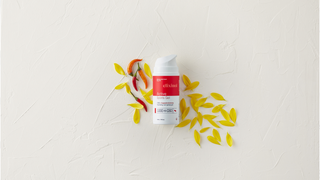 The exact sequence of unwritten baseball infractions and retaliations that would result in an Orioles pitcher beaning Mike Rizzo is unclear at this time.