Names: Marlen Esparza, Claressa Shields, and Quanitta "Queen" Underwood
Sport: Esparza boxes in the flyweight division, Underwood in the lightweight division, and Shields in the middleweight division.
Hometowns: Pasadena, Texas (Esparza), Flint, Mich. (Shields), Seattle (Underwood)
Ages: 22 (Esparza), 17 (Shields), 28 (Underwood)
Why you should care about them: The USA women's boxing team may be our most embattled Olympic representatives since Tommie Smith and John Carlos were raising hackles and making Brent Musburger look like an asshole in 1968. Both the sport they participate in and the women themselves will be arriving in London this summer after years of obstacles and struggles. Female boxing is a magnet for clumsy, foot-in-mouth analysis, and despite overwhelming evidence that women can punch each other no less ably than men, it's impossible to read about the sport without encountering a whole mess of tortured justifications for exclusion and inequality. Those political questions work their way into the boxers' heads, too. But before we talk about the team, let's look at women's boxing's winding road to IOC approval.
In her profile of Claressa Shields in The New Yorker (sub. req'd), Ariel Levy recounts some of women's boxing's trials on the way to mainstream acceptance: The sport was flat-out banned in many countries for much of the 20th century, and where women were granted the right to stage exhibitions, audiences received those exhibitions with the same lurid mix of disgust and fascination that greets circus sideshows. Barbara Buttrick, the first woman to be broadcast boxing in the United States, was called a "great disgrace" by the press, and when Mirian "Lady Tyger" Trimiar stepped up for an undercard fight (in the 1980s), male officials up and left the room. It was only 1992 that the U.S. had an official ruling on the books declaring it illegal to deny a person the right to fight based on gender—and that ruling came after an eight-year legal battle. Levy quotes well-known trainer Tommy Gallagher saying that women's boxing is "an abomination" and, oddly enough, some ostensibly nuanced literary explorations have basically agreed: Joyce Carol Oates called boxing "the obverse of the feminine" in 1987's On Boxing, and sportswriter Robert Lipstye took to his New York Times column in 1995 to say that the sport of women's boxing "may well be a freak show" (though he added that "women boxers are no freaks"). He returned to the topic again in 1999 to ask, "Why does women's boxing seem like something that should be on a jock porn site?"
G/O Media may get a commission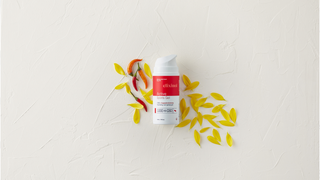 Even the sport's own governing bodies have condescended to the fighters. Until 2008, Levy notes, "USA Boxing mandated that female competitors wear an unwieldy breast protector, even though there was no evidence that it was necessary," and in 2011, the International Boxing Association (known by its French acronym, AIBA) declared that female boxers at the world championship would fight in knee-length skirts to "help spectators distinguish women from men." Boxers protested, and AIBA made the skirts optional, but many remain confused and put-off over the sudden rule change. And AIBA is actually considering bringing the skirts back.
Among other things contributing to the sport's political minefield, The New Yorker notes that female boxers tend to attract gay fans, because "certain qualities that are crucial for a boxer—toughness, muscularity, dominance" are "valued in the lesbian erotic economy." This can be a touchy subject for female boxers, who are not always interested in being valued in the lesbian erotic economy. Christy Martin, one of the sport's most public representatives, used to call her opponents "dykes" and "men" during her heyday. But then, in 2010, she came out. The sexual politics of women's boxing can also be a touchy subject for USA Boxing administrators, some of whom are morons. In May, then-president of USA Boxing Hal Adonis was quoted in The New Yorker saying,
We have a public image. We don't want to have, when we're trying to get girls into the sport, their mothers saying, "Gee, I don't want my girl to be around your gay girls because they might try to make her gay."
During a conversation about another difficult topic—the persistent overlap between boxers and recovering victims of child abuse—Adonis described his approach with young fighters:
"Let me ask you an honest question: have your parents ever hit you?" If they say no, I say, "I don't think you belong in boxing."
And of training those young fighters,
"Before a fight I'd start smacking them real hard in the face."
And on yet another touchy subject for female boxers:
"Half of our girls have been molested, half of our girls are gay."
He's since been removed, "due to public statements." Female boxing remains a stray outpost of inept and indifferent public relations in the Olympics marketing multiverse. At least we're sending over a squad that knows a little bit about harnessing anger and shrugging off patriarchal bullshit.
Marlen Esparza: The flyweight from Texas probably has the happiest backstory of the three fighters—which is to say, her story of herculean sacrifice is fairly mundane, as far as Olympic athletes go. At 11, Esparza's boxing-obsessed father gave his daughter the task of bringing her younger brother to a boxing gym. She had been sent to a disciplinary program for talking back in school and had time on her hands—enough time, apparently, to convince her stubborn trainer Rudy Silva to take on his first female client. Silva assigned Esparza to
a group of twelve and thirteen-year-old boys and pushed them through exaggeratedly strenuous routines—running sprints, jumping rope, and punching bags—with five seconds of rest between sets. By the end of the second day, several of the boys burst into tears and, rather than embarrass themselves further in front of the younger girl, gave up boxing altogether.
Esparza is now 5-foot-3, 112 pounds, and at least domestically, she is absolutely dominant. She has an amateur record of 69-2, and she has won every U.S. women's national championship in her weight class for six consecutive years. That streak ended only after she qualified for the Olympics and chose not to compete for the national title in 2012. Internationally, she still has more to learn: International boxers generally use a different style (Esparza calls it "noodle arms"), and she's struggled to adapt so far. Esparza was ranked sixth in her weight class as of July 1.
For all her domestic success and international potential, it's easy to get the impression that Esparza has been made the vessel of other people's ambitions. Her father used to invite other children over to fight her older brothers, and he now says that the Olympics are what "we"—the family, or perhaps just himself and Marlen—have been waiting for all their lives. Esparza says of her coach, "Rudy lives a life of telling people what to do," and the Vogue profile describes, between other hints of Esparza's captivity, how the trainer sat in her kitchen on the night of her senior prom to enforce a 10 p.m. curfew. Esparza describes boxing's impact on her life thusly:
"It's miserable, actually. It's torture. I get mad. I don't date. I haven't gone out in a long time. It's just depressing. Thank God I don't have Facebook, because if I did, I'd be jealous of everybody. I don't want to know what I'm missing."
She was class president in high school and graduated with a 4.6 GPA, but her trainer encouraged her to keep boxing (and put college on hold). She plans to quit the sport after the London unless enough endorsement money surfaces to keep her in the game.
Claressa Shields: The middleweight grew up in the part of Flint, Mich., generally described as "desolate" or "devastated," and her family life has reflected the area's troubles. Her father wasn't around (she didn't meet him until she was 9, when he was released from prison), and her mother wasn't attentive. Shields lives with her aunt, who has two children and works six nights a week.
In the summers, she lives with her trainer, Jason Crutchfield, a man who, for all his work readying Shields for competition, has played no small part in perpetuating the male/female identity complex that plagues a lot of female boxers. Crutchfield proudly described to Levy some of his ringside motivational techniques:
"One time, she was in the corner boxing some kid, and I said, 'Get her!' I said, "That's a girl! That's a girl!" She said, 'I'm a man!'" Crutchfield yelled, delighted. 'I'm a man!'"
Like Esparza, Shields decided to become a boxer at 11, in lieu of the brothers whom her father had hoped would take up the sport.
"My dad was talking one day, and he was real sad. He say he wanted one of his sons to take after him, but while he was in and out of jail they kind of grew up," she told me. When she was eleven, she suggested that she do it. "He said, 'H, no! Boxing is a man's sport.'"
And, as with Esparza, Shields's trainer makes a lot of choices for her, instructing her on "everything from her hairdo to her dating life." Levy's profile includes Crutchfield telling Esparza not to use pink nail polish because it's a "girl color," and features a vignette in which Shields and Crutchfield train 9-year-olds in the Flint gym where Shields works out. Crutchfield yells about a 9-year-old boy "hitting like a girl" while Shields is leading jabbing exercises on the other side of the gym. At this, Shields reflects, "Sometimes, he can be a male chauvinist." At 17 years old, she'll compete in London as the youngest boxer to make the U.S. Olympic team in 40 years.
Queen Underwood: Underwood's story is exponentially sadder than either Esparza's or Shields's. Both she and her sister were raped by their father as children, and Underwood has long grappled with depression rooted in that experience. After Queen and her older sister escaped from under their father's thumb—the girls called the police on him when they were 13 and 15, respectively—Queen became a basketball player and a widely recruited sprinter. She was too depressed to accept college offers; after high school, Underwood got low enough to make a "half-hearted" suicide attempt. She then fell in with a bad crowd: "Life," she said, "was all about where we'd get weed, where we'd get a drink, what party we'd go to." Underwood eventually found her way to Cappy's Boxing Gym in Seattle. Although she's had other things to do—she works as an apprentice pipe fitter while training—Underwood has become one of the best female fighters in the country. She won her first national amateur title in 2007 and has won four more since. Though some analysts have said she still has to overcome her psychological barriers in the ring (the line on Underwood is that for all her overwhelming athleticism, she still "fights scared" when the going gets rough), she has a chance to win gold in London. The New York Times writes:
The Olympics are expected to catapult women's boxing into the limelight. If an American wins a medal, fame will probably follow, with endorsements and perhaps even lucrative bouts as a professional.
That assessment may be a little optimistic—"catapult" and "lucrative" seem like overstatements, considering the history of women's boxing (especially professional women's boxing) in America—but even making the newly minted Olympic team is an upbeat coda to a somber story.
Olympic/world championship experience: Esparza won a bronze medal at the 2006 world championships; Underwood won a bronze at the 2010 world championships; and Shields has never medaled at a world championship.
Sexy-pose threat level:
Previous sexy poses:
Esparza (Norman Jean Roy/Vogue):
Underwood:
Shields: [see here]
Olympic archetypes: Dominique Moceanu (Esparza), Brandi Chastain (Underwood), Wilma Rudolph (Shields)
Scouting report from some guy on the internet: Gawker's Hamilton Nolan:
Women's boxing is an Olympic sport this year. Do you know how many of the women on the U.S. Women's Boxing Team could beat you, a strong man, in a boxing match? All of them bro. I will go even further: the average no-name female amateur boxer at your local boxing gym could bust your whole face in a fistfight and when people were like "What happened to your fucking face Chad?" you'd have to tell them some girl busted your face, no homo.
Scouting reports from home country: Vogue, on Marlen Esparza:
As women's boxing makes its long-awaited debut at the Olympics, all eyes are on Marlen Esparza, America's best hope for the gold.
The New York Times, on Underwood:
This year, for the first time, women's boxing is an Olympic event, and many regard the 27-year old Quanitta Underwood as America's best hope for a medal.
2012 Olympic Boxing Head Coach Joe Zanders, on Shields:
Joe Zanders, who had recently been named head boxing coach for the U.S. Olympic team, told Crutchfield afterward that his boxer was "the best chance we got to get a gold medal."
So, yeah, no one has any idea.
Did you know? In 1987, Mariam "Lady Tyger" Trimiar went on a month-long hunger strike for equal treatment of, and pay for, female boxers. She lost 30 pounds before giving in.
Forecast for 2012: It's tough to say. All three fighters have had difficulty adjusting to international competition in the past, and all three are fighting with the pressure of representing their country, their gender, and their sport to the world. That's a lot of flags to bear. It won't be easy, but it will probably be more fun than what it took to get there.
Relevant Bob Costas facial expression: