This has been reported all over the place, usually without much additional comment, and Lochte has yet to clarify that he was joking, so I guess it's a real thing. From TVGuide.com:
According to Olympic swimmer Ryan Lochte, it's common practice for athletes to pee in the Olympic pool.

"Of course," Lochte responded Friday during an interview on Ryan Seacrest's morning show, when Seacrest asked him if swimmers really do use the pool as a toilet.

"I think there's just something about getting into chlorine water that you just automatically go," the gold medalist added. "[I didn't] during the races, but I sure did in warm-up."
Maybe it's because the first mention of it came out on Friday afternoon, but for whatever reason, the reaction was mostly along the lines of, "yawn, the second most famous swimmer on earth pisses in the pool while he warms up, he says everyone does, they're all swimming in their own piss, whatever, moving on." Jezebel found it "unsurprising," these guys said the habit represented a "similarity to most people," The Daily Mail used it as a pivot to get back to that one-night stand thing, and Sports Illustrated made half a joke about endorsements. Examiner.com said, "If there was any point to be made, it is this is why celebrity hosts do not belong at the London Olympics."
Au contraire, Examiner.com. There are a lot of other points to be made. Such as:
• What?
• He just pees right in the pool?
• Other swimmers also just pee right in the pool?
• What the fuck?
G/O Media may get a commission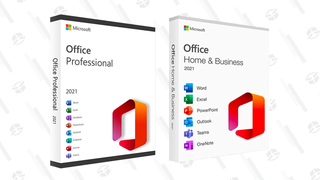 89% off
Microsoft Office Professional 2021 Lifetime License
OK, so I guess there aren't "a lot" of other points to be made. Still, it seems like a good time to note that the London Olympics, once touted as Ryan Lochte's coming out party—his appeal is "through the roof" and he's "the rock star of the swimming community," remember?—resulted in one individual gold medal and a bunch of articles suggesting that he might be sort of an annoying moron. His Olympics is over (the US Men's team still has races to swim, but none involve Lochte) and on the way out, he admitted that he was peeing in the pool the whole time.
With only a couple more events, the oldest male swimmer to win gold in London was Lochte himself, at age 27. When the 2016 Olympics in Rio roll around, Lochte will be 31. Um...jeah?
Image via Shutterstock
For a handy master schedule of every Olympic event, click here.