One year ago last night, Brandon Knight got in the way of a DeAndre Jordan dunk and basically died. We haven't seen much of Knight since that fateful evening, but last night he marked the anniversary of the dunkpocalypse with a half-decent throwdown of his own. For that, we feel like he deserves a shout out.
Oh, who are we kidding? We're just looking for an excuse to watch DeAndre Jordan obliterate him again. Let's do that!
And now hit him with the Jim Ross!
And the coffin GIF!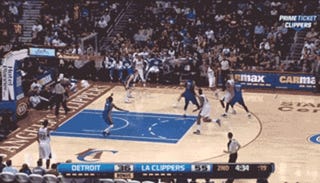 [Passes out]