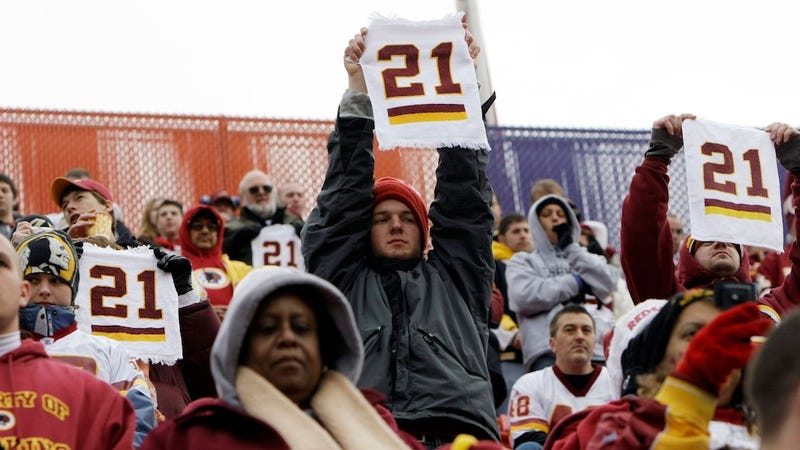 It's been more than five years since Redskins safety Sean Taylor was shot and killed in his home, the victim of an armed robbery gone bad. Five men were arrested and charged in connection with his murder, but only one is currently behind bars: Venjah Hunte has made his first public statement since being sentenced to 29 years in prison.
From a letter to the Washington Times:
"To begin I would like to send my deepest apology to the family of Sean Taylor. I know an apology won't bring him back, but I hope one day they could find it in their hearts to forgive me."

[...]

"My thought or intentions weren't to hurt him or noone [sic] else, let alone murder, it was something I thought would never happen. Even though I didn't pull the trigger I still have to take responsibility for my actions. Period."
It's still not known who pulled the trigger. Hunte was the only one of the defendants to take a plea deal, pleading guilty to second-degree murder and burglary while armed in exchange for a deposition incriminating the other men charged. We once bemoaned the glacial pace of the cases—and that was in March of 2008. It's now 2013 and the trials of the other four have yet to begin, thanks to numerous postponements and changes of attorney.
Man jailed in Sean Taylor murder case offers apology in first public comments [Washington Times]