Oregon Ducks freshman forward Brandon Austin and sophomore guard Damyean Dotson have been suspended and Dominic Artis is transferring, following a rape investigation involving all three men. After investigating and interviewing the victim, all three suspects and other witnesses, the district attorney declined to prosecute because of insufficient evidence.
"While there is no doubt the incidents occurred, the conflicting statements and actions by the victim make this case unprovable as a criminal case."
Austin—who was linked to a separate sexual assault investigation in November—Dotson, and Artis were accused of raping a female student on the night of March 8th into the following morning. The allegations are disturbing. The victim gave a lengthy and detailed statement to police on March 13th but also typed up a document detailing everything on March 11th. Her father initially reported the incident to university police, but she ignored attempts to contact her because she was upset with her dad's interfering.
When she finally did speak to police, she stated that she was drinking that night and went to a house party thrown by members of the basketball team. She met Dotson, Artis, and Austin and after they started complimenting her, they led her down a hallway and took her into a bathroom where she was vaginally penetrated by all three against her will (in one of the conflicting statements, she says it was only Austin and Dotson). After they were interrupted by someone walking in, they all left the bathroom, only to bring her back in and force her to perform oral sex on all three.
The victim then said they physically prevented her from leaving the party and forced her into a cab with all three. She was taken back to an apartment leased to Dotson and Artis. She was taken into a bedroom there as well and says she just "gave up. I let them do whatever they wanted. I just wanted it to be over and to go to sleep." They didn't stop until she started crying.
G/O Media may get a commission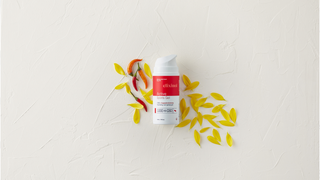 The victim said she did not want ruin the basketball players' lives, but just make sure they got a slap on the wrist. All three men were interviewed by police and recalled several of the claim but all said it was consensual and that everything stopped when she started crying.
You can read the whole police report here.
Photo credit: Getty Images

Report: Oregon's Damyean Dotson suspended after forcible rape investigation; Dominic Artis, Brandon Austin also named in report, suspended [CBT]