Here's the thing, Yankees fans. You may have thought that you were heading off some sort of curse by digging up that David Ortiz jersey that was buried beneath your new stadium. But consider this: While the jersey remained buried, it's owner was hitting .070; last in the majors. In his first game back since the cloth was extricated, Ortiz went 2-for-5, raising his average 34 points, as the Red Sox beat the Indians 6-4. Hank Steinbrenner : "Re-dig the hole! Turn those machines back on!"
Of course Monday's real star was Manny Ramirez, whose two-run homer — career No. 493 — led a three-run rally in the ninth. Hmm, the Red Sox staging a comeback from a large deficit to overtake the Indians? Sounds very familiar, but I can't place it ... . It was the 132nd career homer at Progressive Field for the former Indian, who hit it off of Joe Borowski, who led the AL with 45 saves last season.
• A-Rod Mingles With the Stars. Meanwhile, with Derek Jeter back in the lineup, the Yankees beat the Rays 8-7 as Alex Rodriguez rubbed shoulders with the great Ted Williams and Willie McCovey, one of whom is dead, so that was kind of weird. It was homer No. 521 for Rodriguez, tying him with Teddy Ballgame and Stretch for 15th on the all-time list. And when you account for cattle steroids, corked bats and such, it puts him in 11th place. Robinson Cano, who is also not dead, had a pinch-hit homer in the eighth for the winning run.
• Big Unit Back In Stock. Now let's head over to the NL, where Randy Johnson returned to great fanfare for the Diamondbacks! And he pitched well (seven strikeouts, four walks, three hits over five innings). But the Giants won it 5-4, when reliever Chad Qualls gave up a run-scoring groundout to Ray Durham and a sacrifice fly to Bengie Molina in the seventh. After a 1-6 start, SF has won two straight and is is 6-8.
G/O Media may get a commission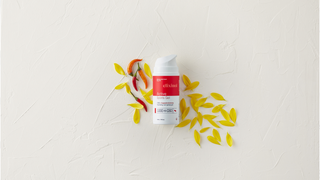 • Can You Hear Me Now? Whoa, what's going on with the Athletics? Greg Smith, making his second Major League appearance, gave up one run and six hits over seven innings to lead a 2-1 win over the White Sox at U.S. Cellular Field, where the gametime temperature was 42 degrees. (Not much better in the Bay Area, where it was 54 in San Francisco.)
• Messing With Texas. Ervin Santana entered Monday's game with Texas with a 1-4 record and an 8.92 ERA in seven career starts in Arlington, then gave up three runs in the first. So it goes without saying that he went on to get the win as the Angels prevailed, 7-4. Mike Napoli homered as LA handed the Rangers their fourth straight loss.