In the wake of Olympic sprinter Oscar Pistorius being charged with the shooting death of his girlfriend, Reeva Steenkamp, everything that's ever written about him is going to be reexamined—including this very unfortunate Nike ad. But you don't have to go very far to find Pistorius, in his own words, on guns.
Pistorius was an avid shooter, and when a New York Times reporter visited him in his Pretoria home a year ago, one of the first things Pistorius did was take the reporter to the gun range.
I asked what kind of gun he owned, which he seemed to take as an indication of my broader interest in firearms. I had to tell him I didn't own any. "But you've shot one, right?" Actually, I hadn't. Suddenly, I felt like one of those characters in a movie who must be schooled on how to be more manly.

"We should go to the range," he said. He fetched his 9-millimeter handgun and two boxes of ammunition. We got back in the car and drove to a nearby firing range, where he instructed me on proper technique. Pistorius was a good coach. A couple of my shots got close to the bull's-eye, which delighted him. "Maybe you should do this more," he said. "If you practiced, I think you could be pretty deadly." I asked him how often he came to the range. "Just sometimes when I can't sleep," he said.
About a month before the reporter visited, Pistorius tweeted out this photo of himself at an Italian range.
G/O Media may get a commission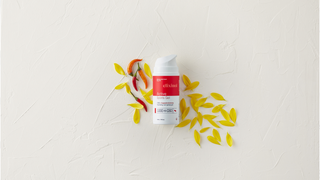 Gun ownership is prevalent in high-crime parts of South Africa, though often illegal and unlicensed.Many people own guns to protect from intruders, and indeed, initial reports claimed Pistorius had mistaken his girlfriend from a burglar. (Police quickly said they were surprised by this claim, and had no idea where it came from.)
The burglar issue came up in the Times story, in an anecdote that's chilling to read today:
Pistorius lives in the house with a friend from high school, an engineer who moonlights as a mixed-martial-arts fighter. Pistorius had recently broken off a relationship with his longtime girlfriend, though another young woman was visiting when we got there. As he put together lunch for all of us - fruit smoothies, breaded chicken fillets he pulled from the refrigerator - he mentioned that a security alarm in the house had gone off the previous night, and he had grabbed his gun and tiptoed downstairs. (It turned out to be nothing.)
A police spokesperson said neighbors heard "unusual sounds" last night when the shooting took place, and there had "previously been allegations of a domestic nature at Mr Pistorius's home." They have no other suspects in the murder. Pistorius will make his first court appearance tomorrow.