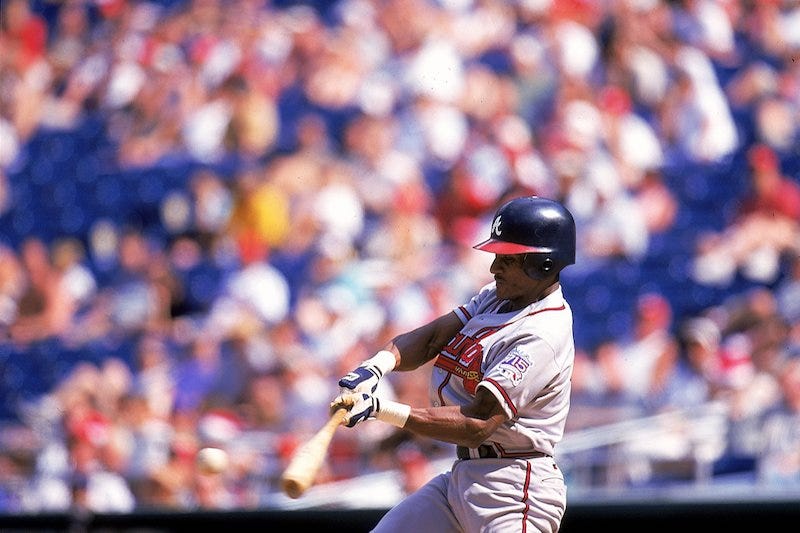 Otis Nixon, a former outfielder who spent 17 seasons on nine Major League teams, most famously on the Atlanta Braves' worst-to-first turnaround team in 1991, is missing, according to police in Woodstock, Ga.
Nixon, 58, was last seen leaving his Woodstock home around 10 a.m. Saturday in a gray 2011 Range Rover with the Georgia license plate CFP9010. He was wearing "a black long sleeve shirt, black sweatpants, a black baseball cap, and black Adidas shoes with white stripes," police said. Nixon was headed to play golf at a local course but never arrived.
Nixon has a history of drug and legal issues. He was arrested on drug charges in 1987, when he was a minor leaguer in the Cleveland Indians' farm system. In 1991, he missed the World Series after MLB suspended him for 60 games following a positive cocaine test. In 2004, he was arrested after pulling a knife on his bodyguard. And in 2013, Nixon was arrested again on cocaine possession charges.
At the time of that last arrest, Slate reported that Nixon had found Christianity and was embracing sobriety.
Update (12:51 p.m. EDT):