Over the weekend, we emailed the infamous "ampex2000," the guy who has been releasing all those amazing Chris Berman videos that are out to destroy God. We were looking for an interview. Unfortunately, Busted Coverage beat us to it. But we still talked to him anyway.
Here's the full transcription:
Have you had this videos for a long time, or did you just come across them? That is to say: Have you been sitting on them? We ask because the timing of the first one was quite savvy; it came out right during Super Bowl Week, when it would get the most exposure.
I'm sorry but I can't take credit for the first video. I was actually given that a few years ago and sat on it. When I saw it released on Youtube it triggered my memory that I had that one and some more.
We assume you've had some sort of reason to come across Berman in the past, and found him unpleasant. Is this a sort of revenge? Or just a way to show the world the way he really is?
G/O Media may get a commission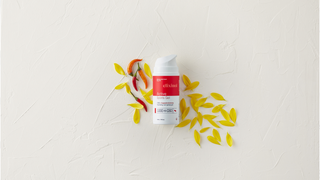 Both. I found him to be a phony and very unprofessional. I've worked with him a few times before and did not like him. But that's just the way it is. I put up my video because now that the cat was out of the bag I thought what the heck. The public might as well know what he is really like. When talent, a producer, director, engineer is a great guy you go to all ends to help them out. But when someone is an ahole even in an air situation you let them stew and suffer whenever you can and he certainly is one that needs to be cut down a few notches.
You received any official response? Frankly, we're surprised your videos haven't been taken down.
No responses. I don't know if they can. Maybe they are fed up with him also.
Are there more coming? Are we just getting warmed up?
I posted one more last night. And if I have time I have one more that will probably piss off another announcer.