It still isn't entirely clear if Ousmane Dembélé truly fits in at Barcelona. He doesn't seem to have level of technical mastery and precision required to thrive in Barcelona's traditional playing style, and it's yet to be determined whether it would be wise or even possible for him or Barça alter their natural games to meet somewhere in the middle. What is blindingly evident, though, only a month into Dembélé's second season in Spain, is that he is a player of stunning quality whose already frighteningly complete game is only getting better and better.
In front of the watchful eyes of the non-La Liga-following segment of the soccer world, yesterday's Champions League match between Barcelona and PSV was a chance For Dembélé to show how much better his second season in Blaugrana has gone than his disastrous first. Barça brought in Dembélé a year ago to fill the enormous, Neymar-shaped whole in the team, and to revitalize an aging squad desperate for some youthful verve. Dembélé hardly played at all last year, mostly due to a couple a couple of poorly timed hamstring injuries, and when he did play he looked nervous and tentative. The combined pressure of his huge transfer fee, his controversial exit from Borussia Dortmund, the colossal expectations of the sport's most demanding fan base, and his desire to live up to it all as quickly as possible seemed to weigh too heavily for him to actually do so.
While there was talk that both Barcelona and Dembélé would rather annul their marriage before it really began, a transfer never materialized this summer. Thus, Dembélé and Barça have another year to see if they can work things out. This has proven to be good for both parties, because as Dembélé demonstrated with his eye-popping goal yesterday, the sparks are really flying right now:
Barcelona's dependence on Messi to do practically everything in attack has long been a contentious topic of conversation in Catalonia. Messi-dependence is to an extent inevitable; any team featuring arguably the most dominant and influential player to ever kick a ball should allow that player outsized freedom and responsibility to do all the things he's so great at. However, when a talent like Messi's isn't surrounded by players who complement it, who provide that talent the foundation it needs to make its successful solo orchestration of the game as easy as possible, then you run into trouble.
This is why Dembélé's goal against PSV and his performances all year have been so welcome. Dembélé had absolutely no help on that scoring play. He took it upon himself to present a passing option between the lines for his teammate, the pass into him was as simple as they come, and his couple of deft touches and the ensuing run into the heart of the defense wasn't facilitated by any notable off-ball movement. Dembélé picked up the ball in a position that wasn't all that advantageous, and when given little else than his own gifts and determination, he made a hell of a something out of nothing.
Whenever Messi-dependence has emerged as an issue constraining Barça's play, it's generally been when the team didn't have players who could conjure these kinds of magical goals without Messi doing all the incantation-reciting and wand-waving himself. Relieving Messi of the burden of doing literally everything himself only makes it easier for the GOAT during those times when he does decide to take control. The fact that Dembélé is showing the ability and confidence to be that player bodes incredibly well for him and the team as a whole.
G/O Media may get a commission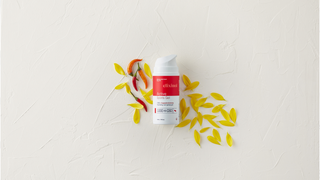 And that Champions League goal is no fluke. The Frenchman has started in each of Barça's four league matches, and has already racked up as many goals—three—as he scored in his entire debut season in La Liga. In fact, Dembélé's lack of a goal threat was probably the single most concerning aspect of his game that could've limited his potential ceiling as a player. So to see him scoring almost every single time out is wildly promising and is a testament to just how ridiculously good he will probably be at his peak.
Not only that, but with his scoring and creating and dribbling and movement between the lines, Dembélé has at times been Barcelona's best player for long stretches—for entire matches, even. This kind of attacking support from a legitimately elite talent is exactly what Barcelona were so desperate for in light of the forces that threatened to drag them back to earth—Neymar's departure, Luis Suárez's rapid physical decline, the slow but noticeable slip in the now-31-year-old Messi's game—and it's precisely the role Dembélé must've envisioned for himself when he made his dream move to Barça to serve as Messi's partner and heir-apparent.
Now, one shouldn't come away from Dembélé's goal and performance against PSV believing everything is perfect now and Barcelona are destined to recreate the treble-winning campaign they pulled off in Neymar's second season in Spain. As mentioned before, Dembélé still has some major shortcomings in his game that don't make him the most seamless fit with the players around him. For one, though he is exceptional when running with the ball past and between players when given open space to run into, he has a pretty loose first touch and his close control doesn't fit the standard Barça have set for generations with the likes of Messi, Neymar, Iniesta, Ronaldinho, Henry, Ronaldo, Rivaldo, Cruyff.
For ages now, and especially in the Messi era, Barcelona have been defined by outrageous, team-wide technical skill. Dembélé lacks that finest of fine touch. If Messi and Dembélé both have feet like magnets, they are of opposite polarities. The ball clings to Messi's foot at all times as if drawn to it as a matter of physics, while sometimes the ball goes shooting off Dembélé's boot in random directions as if it is repulsed. Dembélé manages this lack of refinement with his speed and agility. Usually he hops back onto the ball before an opponent can get to it and uses his better-calibrated subsequent touches to zip on past the defenders. However, Barça's playing style and the defensive response that style usually provokes don't often allow for the time and space Dembélé needs to get the ball under his control enough for him to do something good with it.
Dembélé would probably contribute more in a team with more of a counterattacking focus that would allow him to feast on the open space in which he is so dangerous. Barcelona are too old and slow to play on the counter, though, so long, drawn out possessions is their only feasible attacking style. For their part, Barcelona would probably get more out of a forward either more adept at navigating through confined spaces and combining with teammates with swift one-touch passes, or one who is more comfortable making off-ball runs in behind the defense rather than constantly dropping deep asking for passes into his feet. Dembélé is neither kind of player. Barça do already have one such tight-space savant who could in theory thrive at Barcelona on their roster in Philippe Coutinho. But rather than offering that control in the advance spaces he's best in, he and Dembélé usually find themselves on the same side of the pitch, stepping on each others' toes. Dembélé's and Coutinho's natural games when playing in their common positions in this season's 4-3-3 formation both involve running into the exact same area of the pitch, and neither seems to know how else to contribute to the game when the other gets to that spot first.
Regardless of hypothetically more fitting scenarios, Dembélé and Barça have only each other to rely on right now. With each miscontrolled pass that Dembélé coughs up, which often sparks a counter in the other direction that his team is ill-prepared to stop, you see yet more proof that this union of player and team is less than ideal. On the other hand, with each small space Dembélé writhes out of, with each goal he bombs in, with each game he plays and shines in, you see why it would be crazy for a team like Barça to give up on a hurricane of a talent like Dembélé without trying everything possible to integrate the two.
Dembélé's fit with Barcelona might not be perfect, but Barcelona could use a little less obsession with what's perfect and more appreciation for what actually works in the here and now. Because even if it doesn't look like it did in the idyllic and unrepeatable days of 2011, if and when Dembélé's and Barça totally figure each other out, it's going to be madness in the best way.