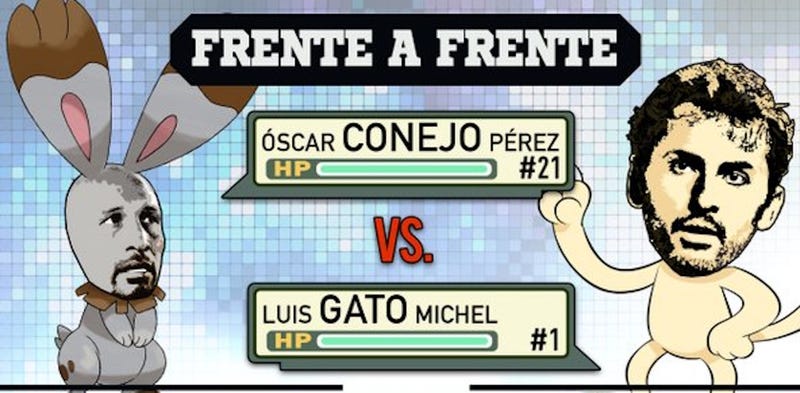 Look, I'm just gonna cut straight to the chase. Pachuca played Dorados de Sinaloa in some Saturday night Liga MX action, and they went all in on a Pokémon-themed night of tweeting to celebrate the 20th anniversary of the game series. The results were delightful.
Pachuca goes by Los Tuzos, aka the gophers, so Rattata was the obvious Pokémon stand in. A Dorado is a powerful fish, but it was Pachuca's night so they gave their opponents a wimpy Magikarp avatar.
Hehe.
Squirtle marked the start of each half.
And they used substitutions to show off their photoshop skills again. Unfortunately, it didn't quite pay off on the field, and Pachuca drew 2-2. Hopefully they saved before the battle so they can go back and try again.
h/t Mike Fahey
---
Contact the author at patrick.redford@deadspin.com.