South by Southwest is going on in Austin this week and if you've ever been to that thing, you know that it started out as a music festival before BIG LANYARD got its paws on it and turned it into an event where brands jizz all over themselves and do NOT keep Austin weird. Since the festival's inception in 1987, SXSW has grown and morphed into a junket conference with 40 million tech bros descending upon that poor city every spring to wait in line at Franklin BBQ and bitch about being unable to use Uber.

And holy shit, do these people like panels. I perused the roster of panels for this year's SXSW and it scrolls on into infinity. Here's a small sample of panel titles. I swear these are all real and not some Mike Judge fever dream:
Bigger, Even in Texas, Isn't Always Better
Blockchain: This Changes Everything! (Or Does It?)

Arabs Be Like: The Modern Middle East

Breaking the Grass Ceiling: Women, Weed & Business

Brené​ Brown Meets Bill Belichick: Vulnerability & Empathy in Sports​

Can Amy Schumer & Univision Reduce Gun Violence?

Can I Order a Drink Via My T-shirt Yet?

Compassionate Disruption: Innovation and The Vatican

Cooking is Dead, Long Live Cooking

Crave Build-A-Vibrator Workshop Group 2

Content Is Still King: A New Narrative Calls
Native's Leading Ladies: Making Kickass Content

@FuckJerry and The Business of Hilarious Content

Dude, Who's Monetizing My Fans' Content?

Is Anyone Paying Attention to Your Content?
Who Has the Guts to Invest in Content?

The conference economy has gotten to the point now where at any given moment there is a goddamn panel going on SOMEWHERE. There are four well-off people sitting in very high chairs, wearing earpieces, drinking complimentary bottled water, and bestowing their content knowledge upon the little people in the audience. I am deeply alarmed that the world can somehow sustain so many fartsniffing mini-Gladwells flying into so many stupid conferences in perpetuity, but here we are.

And do you know what? It's all worthless. All of it. I have attended panels, I have moderated panels, and I have sat on panels. They're shitty. I enjoyed sitting on a panel, because of course I did. Panels are for the panelists. You get to sit up there and hobnob with other fancy people and shill a book and feel important. Meanwhile there are a dozen or so poor bastards out in the audience being held hostage by your pointless discourse.

The only reason to attend a panel is so you can meet the panelist afterward, or so you can ask them a question that only you give a shit about, or because they're screening footage of a new Star Wars movie at the end of it. These are all things that can easily be accomplished at a cocktail hour instead of a dimestore Steve Jobs product launch. Austin is a fantastic city, and I promise you that you will get more out of eating a taco and watching a live show there during the other 51 weeks of the year than attending one of these sterile off-site sessions.

G/O Media may get a commission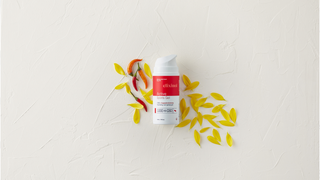 We are living through the conferencing of America, where supposed leaders and innovators are spending the bulk of their time publicly talking instead of privately doing. Meanwhile, Trump is gonna deport your fucking grandkids. It's a glorious waste, and it's almost certainly hindering the actual progress we need to make as a culture to prevent global thermonuclear war. If you're scheduled to go to a panel someday soon, don't go. Call in sick. Pretend you broke your arm. Pass your lanyard off to some other sucker who thinks an hourlong discussion on peanut branding is gonna make a lick of difference.