A worst-case scenario for an existing team going through an expansion draft is losing one useful player. The Florida Panthers—already a bad team—lost two last night. Today, they hired Hall of Famer Chris Pronger to join their front office, prompting the question, what exactly did the Panthers sell this guy on?
In the Florida round of the expansion draft, the Vegas Golden Knights officially took Jonathan Marchessault, a 30-goal scorer fresh off what might be a breakout season who, Vegas hopes, would immediately be able to slot onto a high line and produce. Florida also received a mere fourth-round draft pick in exchange for dumping the bad contract of Reilly Smith—a solid enough forward who's reached 50 points twice in four full seasons. The Panthers sacrificed these players in order to protect extra defensemen.
Neither Smith nor Marchessault can carry a team, but in losing two of their top five goalscorers, Florida barely looks any better than Vegas offensively. As of now, they're icing only two 20-goal scorers from last year, and only three guys with a positive plus-minus (one of whom is Jaromir Jagr, the 44-year-old immortal who's poised to re-sign and may just never ever stop playing hockey). Plus-minus is obviously not a great individual stat, but the sheer lack of players in the black is telling.
Panthers GM Dale Tallon—back at GM after being bumped upstairs for a year—took on an optimistic tone while talking to the media Thursday morning, implying that big roster changes could be coming.
"We have some flexibility long term. Our goal is to win multiple championships and these moves we're making are looking to the present but also to the future.
"We will be aggressive moving forward in free agency. There's a plan in place and we're going to stick to it.

"This is not, necessarily, the team we will have in three months. We have plans in place to make this team exciting."
G/O Media may get a commission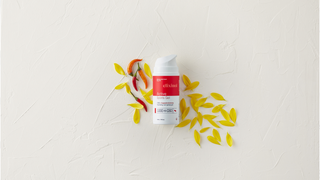 But free agency pickings are relatively slim this summer, and without the ability to bring in a true game-changer, the Panthers will be left to rely on a horde of prospects. The plan right now seems to be volume-based: Throw a bunch of young guys on competitive ice and find out who can skate. This has sort of been the idea for a few years now, but the Panthers have mostly spun their wheels.
There is talent here, and the most exciting and established is Aleksander Barkov, a Finnish 21-year-old who's already played four seasons and tallied 171 career points. Barkov has superstar potential, and he should be the team's centerpiece moving forward. Vincent Trocheck, too, is only 23 yet will be the Panthers' leading returning goalscorer in the absence of Marchessault. Aaron Ekblad, 21 and a former Calder winner and two-time all-star on defense, will be looking to bounce back from a slightly down campaign. Alongside them will be a number of equally young but less-proven players, and the Panthers will just have to see what they've got. (Absent from these prospects, however, is a potential franchise goalie, something few teams can win without.)
The newest member of the braintrust tasked with executing this youth movement will be Chris Pronger, the Bieber-destroying legend who's still somehow younger than Jagr. Pronger has noted that he wants to be a general manager, and in his Panthers role as senior advisor he gets a stepping stone to that opportunity. It's a low-risk chance that enables him to get credit if the team improves, and to go unnoticed if they don't.
Meanwhile, Florida has hired Bob Boughner, in his first top-level NHL job, as their new head coach. Boughner has a wealth of experience leading the OHL's Windsor Spitfires, which bodes well for player development. And with a long road ahead, Boughner will likely be given a lot of leeway on the job. Even just a playoff appearance in his first year would be a tremendous success.
It can be difficult to tell the difference between a master plan and aimless flailing. On some level, the Panthers look like they know what they're doing, because they're making moves instead of standing still. At the same time, barring a lot of things going very right, this might be a worse team than the one that finished 13th in the East. Tallon, Pronger and the Panthers brass are selling fans on the future, but they've been doing that for years and it's not all that much brighter.