One might be tempted to say this thickens the plot, but let's resist temptation and merely state the facts: When Mike McQueary told Joe Paterno in 2002 that he'd seen Jerry Sandusky raping a 10-year-old boy in the shower, Paterno was in business with longtime Second Mile board chairman Robert Poole to build a $125 million luxury retirement community called "The Village at Penn State." The development group had just secured financing and was filing for building permits and beginning to market units when McQueary approached Paterno, according to The Daily's Sarah Ryley, who did some excellent sleuthing here:
Pinnacle Development, one-half of the developer team that built The Village at Penn State, included Paterno, Poole, William Schreyer—a Penn State trustee whose daughter is a longtime board member of The Second Mile—and local developer Philip Sieg.

Each partner stood to make an estimated $590,000 in fees and 15 percent annual interest on an $125,000 initial investment if the project was successful enough to get funding for a second phase.

It wasn't. The Village's nonprofit owner filed for bankruptcy on Wednesday. The filing indicated that Pinnacle was never repaid its initial investment, and that $18.8 million was owed to residents who moved out and demanded refunds on their entrance fees.
Some background on Poole: He runs Poole Anderson Construction, one of the biggest independent contractors employed by Penn State. In 2009 and 2010, Poole's company received $25,091,245 from PSU. His company is also the construction manager for the $11.5 million "Center for Excellence," a Second Mile project that had long been a dream of Sandusky's and was to be financed in part by a $3 million state grant approved by Gov. Tom Corbett, who was the attorney general who oversaw the investigation of Sandusky. (To note: Poole gave $9,133.34 to Corbett's gubernatorial campaign. He also raised money for Leslie Dutchcot, the district judge and Second Mile volunteer who let Sandusky out of jail on unsecured $100,000 bail. Dutchcot has since been taken off the case.)
Poole's company also stood to make another $3 million in contracting fees of the project. Former Second Mile board members are now hastening to stuff him under the very large and litigious bus currently motoring toward State College:
Several former Second Mile board members, who all asked to remain anonymous because of their ties to the tight-knit community in State College, told The Daily that if anyone on the board knew about the 2002 incident, it would have been Poole, who also was close to the charity's former CEO, Jack Raykovitz.
G/O Media may get a commission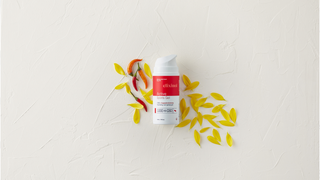 A lawyer for one of Sandusky's alleged victim has already jumped all over the financial connections.
"It's no coincidence that they failed to act at the same time that they were working on this project," said victims' attorney Jeff Anderson, who filed a civil lawsuit against Sandusky, The Second Mile and Penn State on Wednesday.

Anderson called the $125 million project "another layer of motivation, individual financial stakes, in making sure that the stature of The Second Mile and Penn State remained intact."
The Village at Penn State was the brainchild of former Penn State president Graham Spanier. But it never took off. Maybe that's because the folks behind the development were gouging the elderly with entrance fees of around $500,000. Even having Paterno appear in a 2005 ad failed to help. (If anyone out there still has the ad, please send it in.) From the New York Times:
A Web site now available features a video of 78-year-old Joe Paterno promoting an upscale residence for senior citizens.

The complex, The Village at Penn State, boasts frills like those found on a cruise ship. It rests on a hillside overlooking the town of State College, the Penn State campus and the football stadium where Paterno has coached for 56 seasons, the last 40 as the head coach. "I love the community and I can see how it would be a great place to bring up a family and eventually to, to ..." Paterno says in the video.

But one word is difficult for even this glib man to articulate. He shrugs his shoulders, almost flinching, and finally concludes: "to retire."
Paterno also partnered up with the same development team on a golf resort and nearby restaurant and inn. And he'd gone into business with other current and former Second Mile board members on a bottled water company, a coaching website and a chain of convenience stores, according to The Daily.
UPDATE: Thanks to Helen H. and another reader for directing us to a video of Paterno's ad for the retirement community:
Photo by Michael R. Sisak