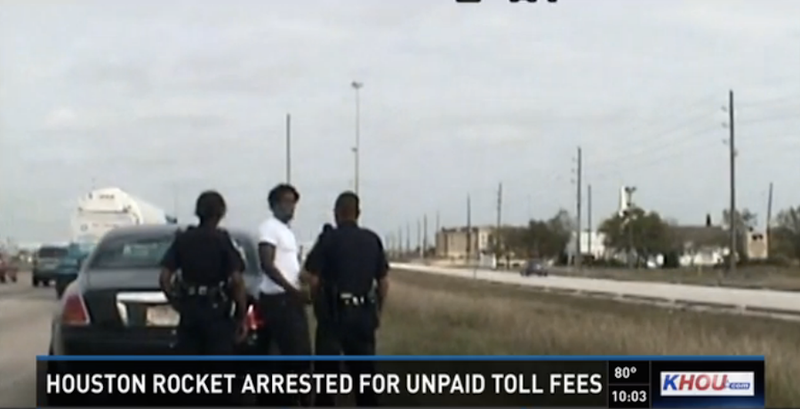 As Pearland, Tex. police prepared to handcuff Rockets guard Patrick Beverley during a traffic stop Wednesday, he asked if they could sort out the issue away from the dashcam. "I'm not about to have people put me on social media," he said.
The police didn't fulfill Beverley's request, and his morning stayed shitty. Minutes before, the officers had checked his name and discovered he had a misdemeanor warrant for unpaid toll fees. He was arrested and taken to the station; KHOU obtained dashcam footage of the stop.
While the Chicago-born NBA player sat in the back seat of the cop car, he protested that all his information was up to date. "I'm legal with Eagle, breh," he said.
Beverley paid the fines at the station and didn't receive any charges. Later that day, he said that the issue was due to his new credit card number not being applied to his EZ Tag, a pass which allows drivers to not wait in line at the tolls.

How was your commute?
[KHOU]
---
Contact the author at samer@deadspin.com.