The NHL Closer is written by the five pillars of piety from Melt Your Face Off. When not serving the needy, sick, poor and uneducated, they can be found sneaking sips from the Baptismal Font. Weed Against Speed somehow got his hands on the keys to the Popemobile, so let's take this sucker out for a spin.
Last Rites have now been read over the Philadelphia Flyers season, on account of the 6-0 flogging they received by the Pittsburgh Penguins.
The Flyers came out sloppy and tight and it didn't take long for Sidney Christ and his flock to vanquish the sinners of the East back from whence they came. Marc-Andre Fleury was solid if not spectacular in net, and in his benevolence he stopped all 21 shots that came his way for his third shutout in the playoffs. The Penguins have now completed their pilgrimage to the Stanley Cup Finals, the first time since 1992.
Ryan Malone got the ass-whipping started with a power play goal a mere 2:30 into the first period when a Crosby pass redirected off his skate and went past Martin Biron. Malone added another goal and chipped in an assist as well. Crosby had two assists, Jordan Staal and Evgeni Malkin each scored a goal and Marian Hossa had a goal and three assists. Even Pascal Dupuis, Hossa's teammate from Atlanta who also came to Pittsburgh in the move at the trading deadline, got in on the scoring in the third period to put Pittsburgh up 6-0.
G/O Media may get a commission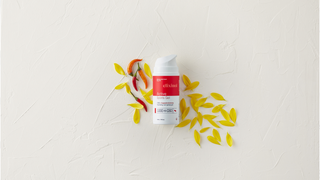 It was clear early on that the Flyers stood no chance against the high-flying Penguins, and the fact that they played sloppily in their own defensive zone, mishandling the puck time after time, certainly did not help. Rubber was rolling off sticks with the same frequency I imagine occurred in Sean Kemp's bedroom pre-coitus in the '90's.
Down 2-0 in the second period, the Flyers appeared to have a great opportunity to cut the deficit in half, when Hal Gill and Evgeni Malkin both took roughing minors along with the Flyer R.J. Umberger, resulting in a power play for Philadelphia. Unfortunately, Kimmo Timonen, who surprisingly returned to the lineup after a quick recovery from a blood clot in his lower left leg, took a tripping penalty only six seconds into the power play.
Jeff Carter took another tripping penalty two minutes later, giving the Penguins a power play of their own. To be honest, I haven't seen so much tripping since an old Deadhead roommate of mine found a half-sheet of blotter. Ryan Malone scored seconds into the subsequent power play and the rout was on.
Pittsburgh will now wait and see who will be their opponent in the Finals. If it is Dallas, they will begin their quest for Lord Stanley's Cup at Mellon Arena, where Pittsburgh is now 8-0 during their dominating playoff run. If it ends up as Detroit, which it should, they will have to start out on the road. Given they are 12-2 overall, starting off at Joe Louis Arena will not be a cause for intimidation.
And lastly, to all of you Flyers fans out there, keep your heads held high. Your squad had a helluva run and for that, you should be proud.
Puckdumps
*Going Five Hole breaks down what the plan was for Saturday's Red Wings/Stars game on NBC if it ran over into coverage of the Preakness. I understand that if the game would have run short, Dee Mirch was on hand to narrate PETA's protests via nonsensical poetry. Affirmed. [Going Five Hole]
* Barry Melrose as the next coach of the San Jose Sharks? Fear the Mullet, California. Fear it! [Barry Melrose Rocks]
* Toronto Maple Leaf Bryan McCabe had a barbecue and Loser Domi has the recap. All I can say is that kookiness ensued. [The Wonderful World of Loser Domi]
* Wysh has a story on how one die-hard Penguins fan showed his support for the team via his prosthetic leg. No word on whether or not "Come On Eileen" by Dexys Midnight Runners is his favorite karaoke tune -– but it would be cool if it were. [Puck Daddy]