Penn State and the Paterno family have quickly morphed from college football royalty to a sad episode of The Bickersons in a matter of months. After unceremoniously firing Paterno in the wake of his laissez-faire handling of the Jerry Sandusky allegations, the school offered certain concessions to the family in exchange for a full release, preventing the family from suing and speaking negatively about the school. They included renaming Beaver Stadium after Joe Paterno, an apology for having fired Paterno over the phone and honoring Paterno's contract. As the Patriot News points out, two of these concessions have already happened anyway.
Earlier in the week, Penn State announced that it would be making a $5.5 million termination payment on Paterno's contract and termed it a "settlement." Furthering our feuding theme, the Paternos released a statement indicating that while Penn State had honored the contract, it was not a "settlement" since the offer for a full release was rejected.
Likewise, the renaming of the Stadium, had no appeal to the Paternos so that, too, was rejected. And, again the details surrounding it were disputed.
But after the contract details were released this week by Penn State - which also drew public criticism from the family since the university called it a settlement and the family disputed there was any - a university spokesman was quoted in the Centre Daily Times saying the contract payment had been delayed because of discussion of issues that weren't worked out with the family, including "naming issues."

The source close to the family denied that.
"There were no naming issues in discussion. It was never pursued," the source said. "[The family is] upset the university makes it sound like it was something [the family] wanted."
The Paternos aren't totally against the renaming issue, though. They just don't want it to come off like it's the family's idea. A Penn State fan, Blake Tobias, Jr. started a petition (which Jay Paterno has signed) calling for the Stadium to retain the name Beaver, while the field would bear Paterno's name.
"I think this is a way for fans to give something back to [Paterno] and his family," Tobias said.

And that's the only way that the Paterno family would support a renaming.

"If they're going to do it, do it for the fans," a source close to the family said.
G/O Media may get a commission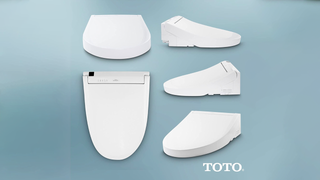 44% off
Toto Washlet Electronic Bidet Toilet Seat
Renaming Beaver Stadium after him 'was never important' to former Penn State coach Joe Paterno, source says [Patriot-News]
Joe Paterno's estate offered $5.5 million by Penn State [Patriot-News]