Penn State assistant coach Mike McQueary testified this morning that he had not used the specific words "sodomy," "rape," or "anal sex" when he first told Penn State athletic director Tim Curley and then-vice president Gary Schultz what he had seen Jerry Sandusky doing to a boy in the football showers on March 1, 2002. But at today's preliminary hearing on the charges against Curley and Schultz, according to an account of McQueary's testimony written by Sara Ganim of the Patriot-News of Harrisburg, McQueary made it clear he had told those officials that what he saw was "severe":
"I would have said that Jerry was in there in very close proximity to a boy with his arms wrapped around him. I said I heard slapping sounds. I described it was extremely sexual and that some kind of intercourse was going on. ... There's no question in my mind that I conveyed to them that I saw Jerry in the showers and that it was severe acts and that it was wrong and over the line."
McQueary's previous testimony to the grand jury investigating Sandusky led to the charges against Curley and Schultz, for perjury and failure to report abuse. McQueary's testimony this morning seemed consistent with what he had told the grand jury, based on the summary of the grand jury's findings that has been made public.
According to Twitter accounts of McQueary's testimony from this morning provided by the Patriot-News, McQueary said that he had gone to the Lasch Football Building that night to pick up a pair of sneakers and a football game film from his locker. While there, he heard a "rhythmic slapping sound" and saw in a mirror Jerry Sandusky in the shower with a boy who appeared to be 10 or 12 years old. He believed Sandusky was "molesting the boy":
"I stepped back, didn't want to see it anymore to be frank with you. I closed my locker door," McQueary said.

McQueary then decided to move toward shower and look in before leaving. Jerry and the boy were apart.

"They both turned so their bodies were facing me. They were four or five feet apart," McQueary said.

"I know they saw me. They looked directly in my eyes," McQueary said.

"Seeing that they were separated, I thought it was best to leave locker room. Frankly you can't describe what I thought or was feeling."

McQueary said he didn't say anything to Sandusky or the boy. Didn't intervene. Decided to go to his office in building.

McQueary: "I called my father," upon going to office.

McQueary on why he called dad: "I really didn't know what to do."

Told him what he saw, said "what i saw was wrong." Said he needed advice. Father told him to come home right away.

McQueary called Paterno next morning between 7:30 a.m. to 8 a.m. Said: "Coach, I need to talk to you."

McQueary: "(Paterno) said 'if it's about a job, don't bother, I don't have one for you.' McQueary tells him it's not.

"The rough positioning I would have described, but not in very much detail," McQueary said of what he told Paterno at his house.

Never said the words "anal intercourse" to Paterno "out of respect," McQueary said.

McQueary: Paterno needed to know since he was the head coach.

McQueary said Paterno told him: "Sorry you had to see that. You did the right thing."
G/O Media may get a commission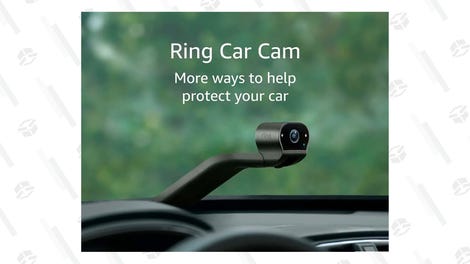 Sometime after that, McQuery testified, Curley called him and he met with Curley and Schultz. He told them that "what I had seen was extremely sexual, extremely wrong," and they told him they would investigate. Later, they told him that they had reported the incident to The Second Mile and that Sandusky had been told to stay away from the football facility, though McQueary said Sandusky showed up later anyway. McQueary testified that the officials had told him not to discuss the incident.
In the cross-examination by Curley's attorney, Caroline Roberto, the judge would not allow questioning about a conversation McQueary reportedly had with Dr. Jonathan Dranov, his father's best friend, at his father's house after he left the football building. Pressed as to why he didn't use the term "anal sodomy" when relating the incident to Paterno, McQueary said, "Ma'am, you don't go to Coach Paterno and go in great detail about sexual acts," adding, "I would not have used the words 'anal intercourse.' I said 'extremely sexual act.'"
Under questioning from Tom Farrell, Schultz's attorney, McQueary said he believed what he had seen to be a crime. Questioned further about the details, McQueary said that boy was not bent over, and he had not seen Sandusky with an erection. Asked why he did not report the incident to police, McQueary said, "Because it was delicate in nature." McQueary said he left the boy alone with Sandusky because he was sure the sexual assault was over. By meeting with Curley and Schultz, McQueary said, he felt he had gone to the police, since Schultz's oversight included the campus police. McQueary said he "without a doubt" tried to avoid Sandusky after the incident. He also said Curley and Schultz gave him no indication they had discussed the matter with police officials.
Mike McQueary told Joe Paterno he saw something 'extremely sexual' between Jerry Sandusky, young boy [PennLive]
Mike McQueary's testimony at Tim Curley, Gary Schultz preliminary hearing - Twitter timeline [PennLive]