It's been a rough few weeks for FC Barcelona. First, they sat there helplessly as Paris Saint-Germain smooth-talked Neymar away from them right in front of everyone's faces; then they were humiliated in the Spanish Super Cup by their blood rivals, Real Madrid; then, in a futile effort to paper over the deep fissures in the squad's foundation with a flashy signing, they tried and failed to get Philippe Coutinho from Liverpool. Throw in the fact that a justifiably angry Borussia Dortmund doesn't want to let go of Barca's other target, Ousmane Dembélé, and they way Neymar went and shat all over the club's board this weekend, and you can see how unmitigated a disaster this summer has been for the club, and how desperate they are for anything approaching a public relations win. Which brings us to the incredibly stupid lawsuit they've just filed against Neymar.
According to a statement on the club's site, Barça have decided to sue Neymar for "breach of contract." Here's what they're asking for in return:
In the lawsuit, the Club demands the player return the already paid sum for his contract renewal as he has not completed his contract; 8.5 million euros in damages; and an additional 10% because of delayed payment. The Club also requests Paris Saint-Germain take on responsibility for the payment of these fees if the player cannot do so himself.
This is as ridiculous as it seems. If players leaving their clubs soon after signing contract renewals were grounds for lawsuits, and if their new clubs had to foot these bills if the player himself couldn't, then Barcelona and many of their players would probably be broke now. But this suit isn't really about that.
The statement about the lawsuit comes a day after Neymar blasted Barcelona's board, saying, "I spent four beautiful years there and parted happy, but with them [the board], no." Per the BBC, he continued:
"For me, they are not the people who should be there, for the direction of Barca. Barca deserve much better."

"I don't know what's going on there, but I see my old team-mates sad, and it's that which makes me sad because I have a lot of friends there.

"I hope that things will improve for Barca and that they will become a team that can rival others."
G/O Media may get a commission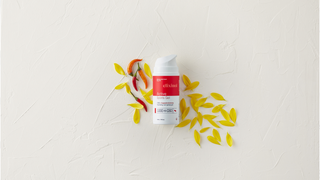 The club's calculus here is pretty clear: Neymar publicly blasted the board at a time when the club is in a vulnerable spot, and so the board decided to announce this lawsuit in an attempt to retake control the narrative. The board is currently under threat of being ousted after former Barcelona presidential candidate Agustí Benedito brought a "no confidence vote" motion that should take place sometime in September. While the voting members of the club don't have any real reason to listen to Neymar after the way he left the team in the lurch (and while it's pretty rich for Neymar, who more than anyone else profited from this board's venality, to be the one bringing this stuff up), what Neymar says is true and could sway some voters to see the current president and his men as the incompetents that they are. Hence the board trying to paint Neymar as even more of a traitor by suing him.
The attempt to fight back against this wave of discontent that Neymar's comments are channeling by suing him smacks of petty desperation, and it's perfectly of a piece with how this reactionary board typically operates. The optics here look incredibly bad for Barça, but those in charge don't really mind. They care about nothing—not even the club's dignity—more than they care about saving their own asses.