Knicks fans reached a new level of panic last night when Phil Jackson, currently inhabited by an ancient Sumerian god hell-bent on destroying basketball in New York City, gave an interview in which he assured everyone that, yes, he is seriously considering trading Kristaps Porzingis, a 21-year-old, 7-foot-3 star-in-the-making who isn't even halfway through his rookie deal. If Jackson's own words weren't enough of a omen, this week also brought us a second sign of The Coming of The Traveler: a Charley Rosen column.

Rosen, who has been Jackson's friend and confidant for 40 years now, currently writes about basketball for FanRag Sports. His real function, though, is to be Jackson's mouthpiece, and to produce team-friendly coverage whenever Jackson needs it. So, Rosen is here to make the case for trading Porzingis.
(Technically, the column lays out the reasons for and against trading Porzingis, but the "against" section consists of a cough and a shrug.)
Rosen starts out by trying to poke holes in Porzingis's game by bringing up a few hilariously inconsequential shortcomings that would maybe be a problem if it were 1993:
Just as Phil Jackson feared right after Porzingis was drafted, players that tall and that lanky are extremely susceptible to injuries. Indeed, he has missed 26 games in his first two seasons, the most potentially serious being an Achilles tendon strain last season.
He routinely gets bullied at every turning.

Despite his size, KP is relatively ineffective when playing the low post.

He's apt to get faked off his feet by smaller players in the paint.
Whatever you say, man.
Things get really good when Rosen tries to argue that Porzingis is some kind of malcontent who is going to leave the team eventually anyway, so why not trade him? Porzingis did skip his exit interview, a fact that would maybe make this line of thinking make sense if he was going into the last year of his contract, but the Knicks have him under control for at least the next three seasons.
G/O Media may get a commission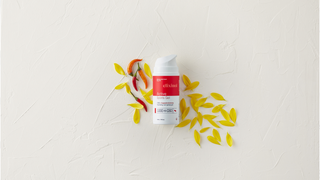 Porzingis is entering the third year of his rookie deal and will make just $4.5 million this season. He's under contract for the 2018-19 season and has a team option for the 2019-20 season. After that, he becomes a restricted free agent, meaning the Knicks can match any offer he gets from another team. And yet, Rosen finds a way to write this, apparently with a straight face:
So, given the likelihood that the Knicks will not be the kind of winners that the brothers Porzingis require during the next two seasons, the chances are that New York would lose him in 2019-20.

Why not trade him now while he's healthy and has optimum appeal?
Charley Rosen has successfully reimagined a generational talent on a bargain deal whom the Knicks will have every opportunity to keep until 2024 as a toxic expiring asset that needs to be unloaded immediately. I'm genuinely impressed.