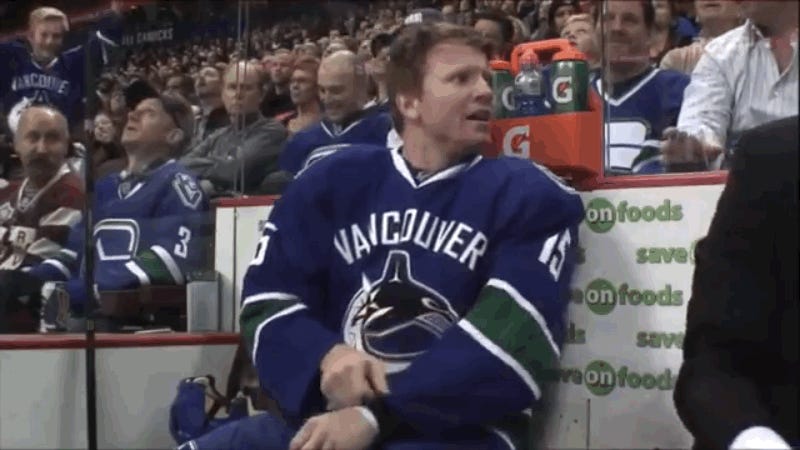 Penguins winger Phil Kessel normally tends to get mad, but Wednesday night, he was bad. Kessel cross-checked Canucks winger Derek Dorsett, prompting a crowd of players near the benches. The Penguin got a deserved penalty for it, but Dorsett was still fuming in the penalty box.
As the two aired their grievances further, Dorsett called Kessel a "fucking fat fuck," as well as a "fucking piece of shit":
Kessel seemed flustered about getting caught for the penalty, because he didn't have a good comeback.
---
Contact the author at samer@deadspin.com.