Many in sports media have seen New York Daily News writer Mike Lupica's arrogant-little-sonuvabitch-side firsthand, but never has there been a Lupica story that encapsulates the tiny prick's hubris than the one Patrick Sauer witnessed during the U.S. Open.
Sauer covered the event for the Huffington Post (don't snicker) and had the fancy tent access that most people get when they cover an event on a PR agency's dime (NO PHOTOS FOR BLOGGERS). But he persevered through the half-access and managed to get this little slice of Lupicana that is pretty incredible:
I was well positioned on the short par-3 14th to watch Mickelson. This was right after the eagle and the roar of the crowd was as loud as any noise I ever heard at a sporting event. Thousands of fans came storming over, shouting in pure ecstasy, an American version of a coronation. Obviously, his wife's cancer made the "people's champ" even more popular and right after his tee shot landed near the pin, it felt like watching a cliched sports movie come to life. The only drawback? As Mickelson made his way down the hill, the charge was lead by wee sportswriter Mike Lupica. He may be the dean of New York scribes, but how about not making yourself part of the story, Mike? He was out front, waving to fans, shaking hands, and marching to the green in all his Napoleonic glory. For Calvin Peete's sake, Lupica, couldn't you have at least walked behind Phil?
Of course Lupica's final Bethpage column acknowledged Lucas Glover and focused on Phil, but if you replace "Phil Mickelson" with "Mike Lupica" you get a full sense of the drama Mike tried to pipsqueek his way into:
It was supposed to be Mickelson's day after he made that eagle. He was going to take his trophy with him to his wife's hospital room. An Open championship that would have been more like a Movie of the Week.
G/O Media may get a commission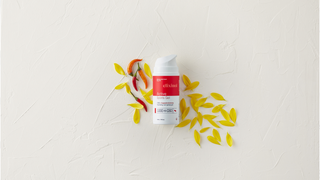 Better luck next time, Mike.
18 Rounds Of Soggy And Sunny Days At The U.S. Open [HuffPo]