Brian P. Hickey woke up at 5 a.m. today to go watch the 18th annual Philadelphia azzzhole convention known as the "The Wing Bowl." He filed this report.(See Philly.com's full Wing Bowl Gallery here.)
I've always been mesmerized by stripper philosophy, but never more so than 5:15 Friday morning. Driving down to South Philly, I heard "pornographic actress" Mary Carey tell a sports-talk show that "the governor of Philadelphia, I could do that. … Can you tell people to throw money at me?" Little matter that Philly isn't, in fact, an official American state, or the dudes in this crowd would be apt to throw coins. See, it's mesmerizing.
Having lived within eye-shot of America's birthplace for 34 of my 36 years, I've come to accept that it's always the classiest of days when 18,000 people get down to the Wachovia Center before sunrise with a few cocktails already in 'em, ready to repeatedly scream that they should be shown tits. (It's our birthright, Philly haters.) Anyway, this attractive early-twenties blonde named "Deanna" was among the 128 "Wingettes" asked – nay, ordered – to flash mammary flesh at Wing Bowl. It's an event concocted by WIP-AM radio to distract us from the fact that, in 17 of the 18 years it's been held, the Eagles weren't in the Super Bowl. So, Deanna was wearing orange frilly stuff over a bikini that just barely covered up her T&A. I asked her whether lights-on dancing is better or worse than lights-dimmed.
"It's more … closer … with the lights on. I don't know the right word. I'm drunk. … Funner," she continued. "It's funner because I like the spotlight."
Oh Deanna, me too.
I'd like to think that the only lady who thought the tits-and-ass extravaganza was more funner than Deanna was Wingette of the Year Lindsey Butler.
G/O Media may get a commission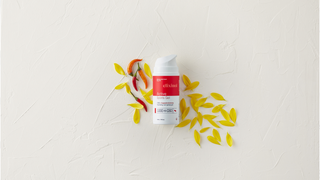 (Lindsey is second from the left)
Her exquisite dancing-on-command won her a Harley Davidson. "Oh my God, I never won anything in my life," she told me after the sash was draped over her scantily clad petite frame. "I'm so excited I don't know what to do. My boyfriend's dad is going to fight me for the Harley!"
I'd also like to think that the only lady who thought the breastuses-and-tush fiesta was less funner than Deanna was Snooki Whateverherlastnameis from Jersey Shore. Whisked in and out of the arena like the celebrity she thought she was, Snooki was not only greeted by 18,000 peoples' vehement catcalls – Michael Irvin's possible-paralysis reception here came to mind – but bottles and other objects were hurled in her general direction as she rode a mechanical bull. (She rode it pretty damn well, but I think Philadelphia either thought she was Michael Strahan or didn't like her tongue going into The Situation's GTL'd mouth.) Before she left, some dude who looked kind of like the gym teacher who cranked her in her face got hauled out by the cops.
But to say that Wing Bowl is an embarrassment would be a lie since we take perverse pride in a hometown's commitment to getting more people tailgating at 5 a.m. than to attending NBA games. And if the Phillies didn't draw Tampa Bay two years ago, well, it could've been a lot worse. So, now it's onto 16 random observations from the Whores on Parade Festival of Lights:
* Walking in, someone in a pack of guys walking past a knock-off Wing Bowl T-shirt merchant said, "He's just like a dust bowl farmer if dust bowl farmers wore Eagles jackets and slicked their hair back."
* For the first hour, I saw more gingers there than exposed breasts. That changed right around minute 61, when the mud wrestling commenced.
* At 6:11 a.m., it was announced that today marks the first time an eater's entourage got a DUI before the show began.
* Some dude wore a Blue Jays hat turned ever so douchily to the side and a shirt that read, "Give my peace a chance." The piece-vs.-peace nuance clearly eluded him.
* When a contestant came in on a float sporting nothing but what looked like a boy-brief swimsuit, he was serenaded with "You're a faggot" chants. And who knows, maybe he was.
* The "Polish Assassin" worked a pole into his entry float. It toppled once a pair of strippers rode it.
* A straggly looking dude with a nose ring rubbed his nipples on the Plexiglas boards. He did this multiple times, looking as happy as Ralphie upon opening his Red Rider carbine-action, 200-shot Range Model air rifle. If Ralphie looked rapey, that is.
* There was a 475-pound dude from South Philly competing. He did his best Jame Gumb impression by destroying a white-woman mannequin for the audience.
* One of the Wingettes looked like Smurfette's meth-mouthed cousin. Obviously, she was a foot-fetish model. People took pictures of her feet draped over their shoulders. I'm serious.
* Snooki did not, in fact, show her tits. Nor do I think she was asked to. For that, we can all be thankful.
* Fishnets truly seem to be the "it" stocking style for those working in whore-aterias.
* An Asian stripper did her part by fanning contestant "Oink Oink" while he looked like he was going to puke. He didn't. The most memorable puke award went to aspiring 80s-wrestler "Obi Wing," who lists "The Main Line" as his hometown. (Note to Mary Carey: Latch yourself to this wagon train, you blown-up doll you.) Remember that South Park episode where people ate through their ass and shat out their mouth? Looked like that, with a jaundice filter on the camera. Afterwards, Obi climbed under the stage with what appeared to be a dildo afterwards wearing nothing but loose shorts. I didn't look to see what happened next.
* There's something to be said for skinny-but-amply-breasted black-haired chicks with pouty lips and engaged nipples visible through their tank top. There's also something to be said for whichever Wingette announced arena-wide that "vomit is my least favorite bodily fluid."
* She's right. Nothing is less funner than vomit.
* When Snooki got a reception worthy of Sidney Crosby – he's almost as tall and toned as she is – organizer and morning-show host Angelo Cataldi said, "I am stunned. It's shocking. Disappointing. Not what I expected." It probably wasn't what the person who shelled out her appearance fee expected either. My wife will like the fact that Snooki – who said "Fuck Philly" to the cameras – won't likely return.
* Finally, I have no idea who won the wing-eating contest (ed.note: "Super Squibb"); I'll be content perusing the pictures that left me feeling like a low-end pornographer.
See Hickey's Wing Bowl gallery here. For more of Hickey, go here.
(Top Snooki photo courtesy of David Maialetti / staff photographer, Philly.com)