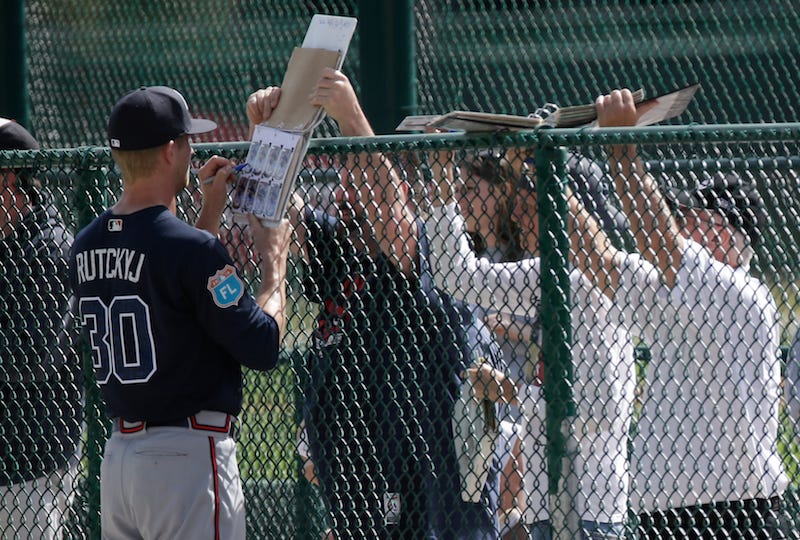 The Atlanta Braves picked lefty Evan Rutckyj in the Rule 5 draft in December, taking him from the New York Yankees' organization. The pitcher was happy for a change of scenery. Too bad for Rutckyj: The 24-year-old's going back to the Yankees.
The transaction comes a few days after Rutckyj told the Atlanta Journal-Constitution how he felt more welcome in the Braves' organization:
"I feel like we can talk to anybody here," said Rutckyj, (pronounced RUT-skee). "It's kind of different from the Yankees, where if one of the coordinators or somebody walks by you, like, put your head down and mind your own business. But here everybody wants you to talk to them."

[...]

"I feel like everybody wants to work with you here," he said, "and I have a good shot this year, hopefully."
A team with a Rule 5 draftee has to decide if it wants to keep the player on its major league roster (allowing for various disabled list-related shenanigans) for the whole season. If not, the player is sent back to his original team. Today, the Braves chose to return Rutckyj:
Back to staring at the floor for Rutckyj. Poor guy.
Photo: AP