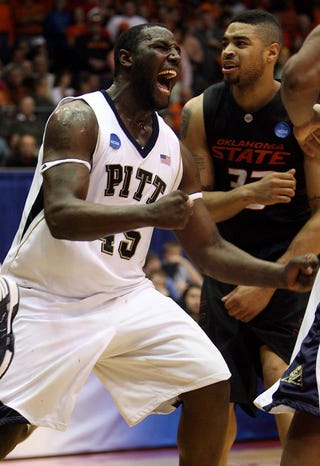 Wow, that got...uncomfortably close for a bit. The top-seeded Panthers survived a big scare from eighth-seeded Oklahoma State, pulling away very late against a Cowboy team that wouldn't go away.
Pitt now moves on to the Sweet Sixteen for the fifth time in eight years. They're not winning big, but they're winning. And in the end, isn't that what it's all about? (Roll "The More You Know" star swipe).
Elsewhere, twelfth-seeded Arizona is proving that maybe they did belong in the tournament after all, advancing to a familiar spot in the round of sixteen after beating thirteenth-seeded Cleveland State. Kansas and Xavier had less trouble in their victories over Dayton and Wisconsin, respectively. Sadly, the One Man Gang and Randy Savage both died of heart attacks in the middle of the ring.