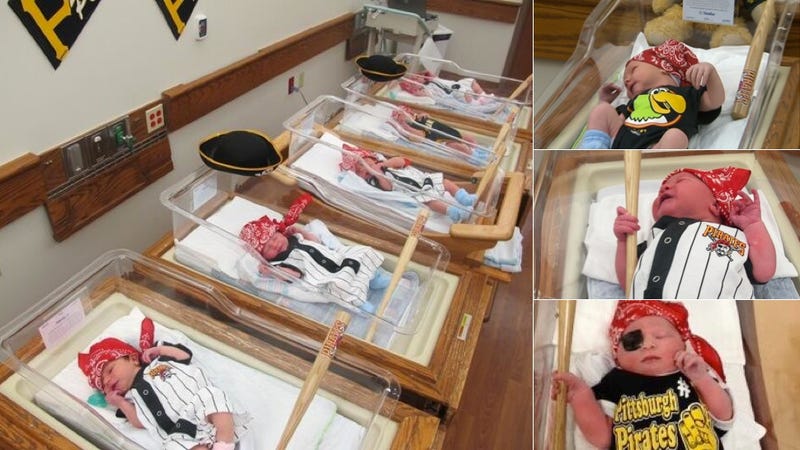 There is every possibility that this playoff appearance isn't a fluke, that a Pirates dynasty could be in the making. Perhaps one day you will resent these children with the vitriol reserved for Yankees, Heat, and United fans. Or perhaps, like a generation of Yinzers before them, they have emerged from the safety of the womb to a world of disappointment, in which case: sorry, babies.
St. Clair Hospital has been tweeting out photos of its neonatal unit for the past couple of days, but Bucco Fever strikes the infant and prepubescent alike. From For the Win:
The Pirates are up 2-0 tied 1-1 and heading back to Pittsburgh. A couple more wins, and those babies are going to go out and get gold "P" tattoos on their baby biceps.