Will Leitch will be previewing/musing on every baseball team each weekday until the start of the season. You can pre-order his book and follow him on Twitter. Today: The Pittsburgh Pirates.
It's going to be painful for Pirates fans, what's left of them, to do this with me, but let's take a look at the ninth inning of Game 7 of the 1992 National League Championship Series. Most people remember what happened at the end, when Francisco Cabrera's two-run single to a strangely gimpy-armed Barry Bonds in left field scored a euphoric Sid Bream as Braves players swarmed the field. But the bottom of the ninth inning was so much more painful than just that one play.
First off, your broadcast team:
Hi, guys!
In the top of the ninth, the Pirates had a 2-0 lead with one out. Doug Drabek, who had pitched a masterful game, giving up six hits, one walk and no runs, came to the plate. He had thrown 120 pitches, a high amount after eight innings, even at the time, particularly because it was his third start in eight days. But the Pirates bullpen was a weakness that season, so manager Jim Leyland let him bat, and Drabek obligingly struck out. Lloyd McClendon walked and advanced on a wild pitch. Jay Bell grounded out, failing to bring the run home. Drabek went out for the bottom of the ninth. The Pirates' win expectancy was 92 percent.
G/O Media may get a commission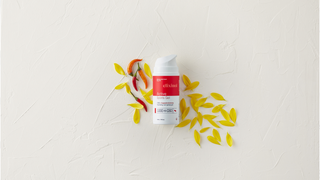 On a 1-1 count, a shockingly pudgy — that guy was an infielder? — Terry Pendleton doubled into the right field corner, and the Fulton County crowd exploded. Watching the broadcast, the fans don't seem despondent or worried as the inning began. It was if they knew. Ted Turner, Jane Fonda and Jimmy Carter do the Tomahawk Chop. CBS shows the following cover of the Atlanta Journal-Constitution:
They were right, but backwards.
On an 0-1 pitch, David Justice hits a hard, but routine, ground ball to second baseman José Lind, one of the best defenders in baseball, a man who made six errors all year. Lind boots it. First and third. The crowd is deafening. Drabek, exhausted and rattled, walks Sid Bream on four pitches. Jim Leyland, finally, has had enough. He calls for Stan Belinda.
After a ball, Ron Gant, not nearly as muscular as he'd be very soon afterwards, flies out to deep left. The runner on second stays; Tim McCarver tells us "you're no closer to that runner scoring now. He's still at second." As always, Tim McCarver has an excellent point. Not for long, though: Damon Berryhill walks — on a pitch that was pretty obviously a strike — and the bases are loaded again.
Here, Bobby Cox makes a move: He pinch-hits Brian Hunter, a .239 hitter, for Rafael Belliard, who actually was a worse hitter than Ronnie Belliard was at the time, and Ronnie Belliard was 17 years old. On an 0-1 count, Hunter hits a weak pop-up just past second base. Everybody stays. Two outs. The Pirates are one out away from their first World Series appearance in 13 years. They lost game seven to the Braves the year before. Retribution is almost theirs.
Cabrera comes to the plate. It's his 13th at-bat of the season and a surprise addition to the postseason roster. He takes two balls and then drills a gimme fastball foul into deep left. The replay catches Cabrera, watching the ball go foul, scream "fuck me!" to himself. Then Belinda — pitching to a man who walked 13 times in more than 300 at-bats in Triple A that season — gives him another grooved fastball. He doesn't miss this one. He hammers it into left. Base hit. Barry Bonds, about to touch the ball for the last time as a Pittsburgh Pirate, picks it up and wings it home. The throw is too far left. Bream, who hit 57 homers as a Pirate, scores. Bonds stays in left field, on one knee, shaking his head, by himself, for about two minutes while the Braves celebrate. He then stands up and jogs to the Pirates dugout. Andy Van Slyke, in center field, remains sitting out there, dumbfounded.
It was the last time baseball in Pittsburgh mattered. It has been 17 years, 5 months, 12 days since then. It has been 6,372 days since then. Pirates fans were devastated that night. But they couldn't possibly have been devastated enough.