The owner of the aerial sign company that flew anti-Tiger Woods banners over The Masters says the FAA silenced him with a "bogus" safety inspection. If planes existed when the First Amendment was written, this would totally be in there.
Jim Miller, of Air America Aerial Ads in Genoa, Ohio, says his company was contracted through a third-party ad agency to carry five signs over Augusta National last weekend. However, after flying just two of them on Thursday, a mysteriously sudden FAA safety inspection grounded the plane. (It was forced to return to Ohio to make the necessary repairs.) Miller says it was "a bogus write up" orchestrated by forces greater that you and I can possibly understand. [Ominous conspiratorial emphasis added.]
We can all read between the lines," Miller said, adding that he thinks the plane's mission was intentionally halted. "They'll deny it and I'll feel it is (intentional)."
Miller also says that Masters officials called him personally, "begging" to make the plane go away. Maybe someone should check the Augusta membership rolls for former government aviation commissioners. Then check under their car when they start it tomorrow morning.
He also says he doesn't know the identity of the client who purchased the "ads," but even if he did, he wouldn't squeal. On an unrelated note, business is great! So expect a lot of air-based insults in our near future. Look to the skies, because someone could be mocking you from above right now!
G/O Media may get a commission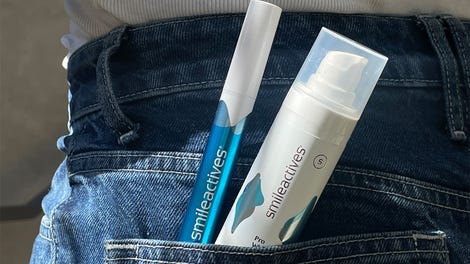 58% off
Whitening Powerhouse Pen & Gel Duo
Tiger banner plane's owner upset over inspection [The Augusta Chronicle]
Tiger banner was a boon for airplane ad company [Atlanta Journal-Constitution]