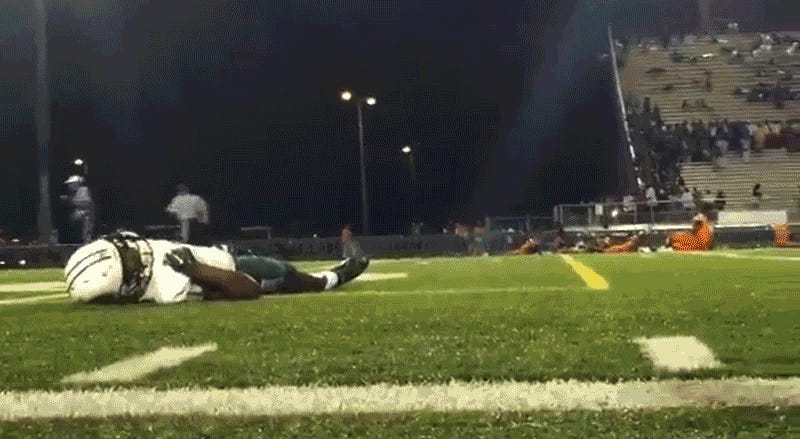 Players hit the deck and officials ran for safety tonight as gunshots were reported late in Miami Central's 36-8 win over Carol City in the Florida state high school football playoffs.
The game was officially called with about three minutes left to play. We'll update as more news comes in about the incident.
Update (11:30 p.m.): An eyewitness described being in the crossfire to Miami's WTVJ.

Update (11:48 p.m.): WTVJ continued to report that there were multiple gunmen inside the stadium, and that several people had been taken into custody by police.

To contact the author of this post, write to tim@deadspin.com (PGP key) or find him on Twitter @bubbaprog.