In a story I can't believe is playing out somewhere besides the Olympics, Scotland Yard is investigating whether or not British tennis player Gabriella Taylor was poisoned with bacteria from rat urine by an organized crime syndicate at Wimbledon, per The Daily Telegraph. Taylor was the furthest-advancing British tennis player in the junior girls' competition at Wimbledon, but she had to pull out during her quarterfinal match with what was initially thought to be food poisoning. However, her condition deteriorated and she had to go to the ICU for four days. Doctors still could not diagnose her.

According to The Daily Telegraph, Taylor was eventually diagnosed with Leptospirois. A Leptospirois infection can potentially be fatal, although it usually comes with flu-like symptoms. It is typically transmitted through rat urine, but it is so rare in the UK that officials doubt that her infection was an accident:
"The bacteria the infection team found is so rare in Britain that we feel this could not have been an accident. Her bags with her drinks in were often left unattended in the players' lounge and someone could have taken the opportunity to contaminate her drink."
Taylor is a rising star within British tennis, and authorities are investigating whether she was poisoned by either a betting syndicate or perhaps a rival:
Police launched a criminal investigation last week amid fears that she had been deliberately poisoned in an attempt to wreck her tournament chances.

One theory being explored is that Miss Taylor may have been targeted by an organised crime betting syndicate.

But the police probe will also raise questions over whether she could have been the subject of a malicious plot by a rival player or coach from the fiercely competitive junior circuit.
G/O Media may get a commission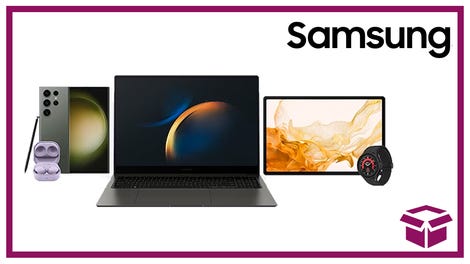 24 hour deals
Discover Samsung - Daily Deal
Investigators have taken samples from water bottles she used, but unfortunately, Leptospirois has a two-week incubation period and she got sick a month ago. Taylor appears to have recovered, and she is returning to the court gradually.