In a lawsuit he has since withdrawn, Alex Rodriguez claimed MLB knowingly purchased stolen documents—a claim MLB has always denied. According to a police report obtained by Newsday, MLB was informed several times that the documents it was pursuing were stolen and that they were to contact police if they came across anything related to Biogenesis. MLB bought the documents and never spoke to police until eight months later.
Boca Raton Police Department detective Terrence Payne's write-up of the investigation makes it clear that MLB was lying when it denied reports of similar conduct last November. Bud Selig's office has defended its conduct in investigating Alex Rodriguez and the other players involved in Biogenesis and did so again—albeit qualified—when Newsday sought comment on the story.
"We have stated repeatedly that we had no knowledge that the documents we purchased were stolen," MLB senior vice president of public relations Pat Courtney said Friday when contacted by Newsday about the Boca Raton police report.
So MLB just didn't know that they were stolen. Seems like a reasonable explanation. Except, Detective Payne was informed that MLB was well aware that the documents were stolen and ignored multiple police requests to steer clear.
According to his report, a Department of Health investigator told Payne that he spoke with MLB investigators, including the recently-jettisoned Ed Dominguez, and told them "that files were stolen and they were not to take any actions." (The health department was investigating Anthony Bosch for practicing medicine without a license.)
G/O Media may get a commission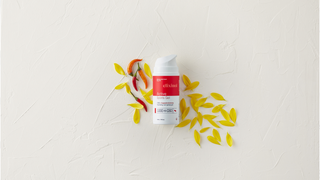 The eight-page report details the weirdo ins-and-outs of the Boca Raton tanning scene we've become familiar with and the extensive cast of characters. It seems each name at some point in time had their hands on some portion of copies—the originals were sold before Porter Fischer's car was broken into—of documents MLB used to bring the hammer down on Biogenesis and its own players, making the chain of custody of the documents a nightmare to decipher.
As a result, Detective Payne determined probable cause did not exist to charge anyone with a criminal act, despite the involvement of "several MLB investigators." This coupled with the "structural changes" of the investigative arm of MLB is further proof that MLB's investigation was filthy.
You can read the whole police report here, and Newsday also has some other documents, as well as a recorded statement from Porter Fischer to police, here.
Photo credit: Getty Images