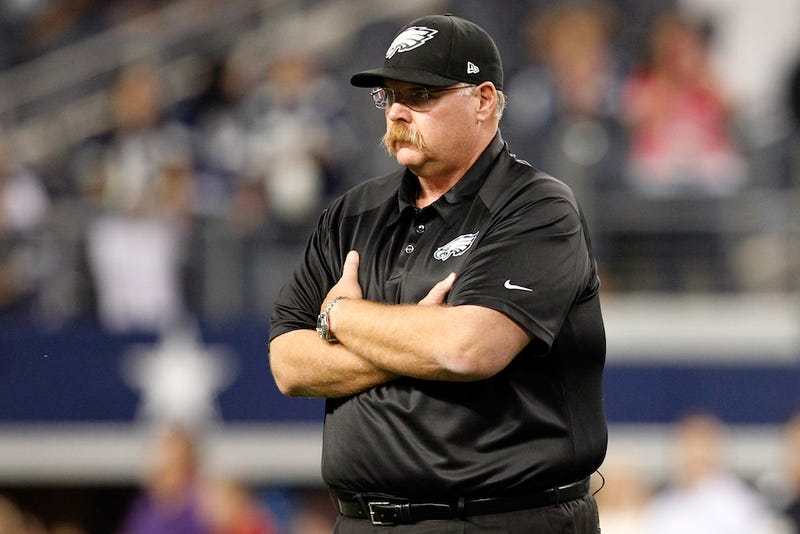 We are going to try and keep tabs on the impending doom in the NFL so keep it here for the latest regarding who may or may not be getting the axe in the coming day(s). Front office, head coaches, coordinators, mascots—they're are all up for grabs.
For, like, the past six years: Andy Reid! It sounds like not even San Diego is interested in your services.
Annually: The people in charge of the Cleveland Browns.
12:05 P.M. Tony Sparano! Ok, so this broke some time ago, but I just had the idea for this live blog now, so, bear with me. The Jets are scapegoating another offensive coordinator. If only an owner could fire himself.
12:10 p.m. Jim Schwartz, welcome to the party. A supremely talented, underachieving and undisciplined roster is a cocktail you don't want to serve, Jimmy.
12:20 p.m.: Jacksonville is reportedly going to fire general manager Gene Smith. His replacement may be from the Cardinals—uhhhh—or the San Francisco 49ers—ahhh. Smith's firing means there are now only 9 original members of the Jacksonville Jaguars franchise remaining.
1:00 p.m.: Mike Tannenbaum—maybe?—come on down.

5:13 p.m.: CSN Philly is reporting that owner Jeffrey Lurie has told Andy Reid he is out.