Sadly, no one from Deadspin's masthead will physically be traveling down to Miami this year to take part in the annual Super Bowl festivities. Unfortunately, that does not mean assorted media personalities and athletes can carouse freely without torment. Continue.
Thanks to some assorted insiders deputized as spies in Miami's drunken playground, we'll be able to get updates on what some of our favorite moving targets from Bristol will be doing as coconut days on radio row turn to temptation nights with assorted carnes de rua.
But! Those of you in Miami who aren't deputized will also have an opportunity to make this Super Bowl week special for us. We've allocated some funds for a good ol' fashioned scavenger hunt. Here you'll find a list of the prices you could be paid if you can send us visual proof of the below. (We'll make the final determination on the photo's authenticity.) You can either take that money and donate it to a fine charity (how noble!) or deposit it in that blood money savings account you've been meaning to open up. There are three lists: Media, Athlete and Celebrity. Some photos are worth more than others, obviously, and the menu below is far from comprehensive. So aim high! It's for the children.
Media:
*ESPN personality drinking alcohol: $1.53
*ESPN personality dancing: $2.32
*ESPN personality dancing with porn star/stripper: $156.78
*ESPN personality pooping: $288.43
*ESPN personality groping young lady in club: $467.92
*ESPN personality passed out on a couch: $189.16
*Partially exposed genitalia belonging to ESPN personality: $684.92
*Fully exposed genitalia belonging to ESPN personality: $1,001.68
G/O Media may get a commission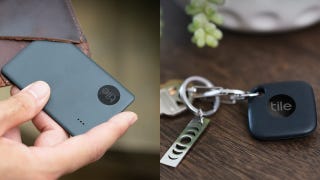 Up to 35% off
Tile Item Trackers
BIG GAME HUNT:
*Arash Markazi's nipple: $3.67
*John Clayton's bare legs: $96.53
*Mark Schlereth pissing at urinal: $246.67
*Mark Schlereth pooping: $378.34
*Athlete or ex-athlete peeing on Mark Schlereth's leg: $5,235
*Peter King ordering or drinking coffee: $1.03
*Peter King sideboob: $37.13
*Steve Serby: $.12
*Steve Serby's left testicle: $4.58
*Steve Serby's right testicle: $6.23
*Stu Scott drinking alcohol: $8.35
*Stu Scott drinking alcoholic beverage with straw: $15.24
*Stu Scott drinking alcoholic beverage with umbrella: $21.53
*Stu Scott with Michelle Beisner: $93.78
*Chris Berman shirtless: $89.95
*Chris Berman pantless: $963.82
*Sweaty Chris Berman talking to young woman: $43.22
*Woman sucking Brian Baldinger's pinkie: $286.21
*Rick Reilly hammily choking someone: $4.32
*Mike Lupica: $8.32
*Mike Lupica berating someone: $28.42
*Rachel Nichols drunk: $78.32
Athletes:
*Colts/Saints player drunk: $50
*Colts/Saints player dancing with porn star/stripper: $156.78
*Dong: $1,000.32
*Peyton Manning dong: $3,467.43
*Eli Manning dong: $1,733.72
*Cooper Manning dong: $27
*Athlete with hand on female boob: $486.34
*Athlete drunk: $54-$127
*Former athlete drunk: $27-$352
*Joe Montana with girl on lap: $18.84
*Joe Montana with two girls on lap: $37.68
*Joe Montana pooping on Mark Schlereth's lap: $20,245
TV/Movie Star
*Drunk: $.30 to $340
*Making out: $45
*Lesbian makeout: $65
*Lesbian makeout session in background while Joe Montana poops on Mark Schlereth's lap: $456,789.95
You get the idea.
Again, the money can either be pocketed or put towards a good cause. This offer stands until Monday, February 8 at 4:35 p.m.
Just be alert, be awake and keep us abreast of the situation in Miami. You know who you are — we're counting on you.
*****
Thanks for your continued support of Deadspin. Go have some fun. Barry's here soon.