Every sport gets the hall of fame it deserves. That's why baseball has a bunch of old, weird prisses gatekeeping, and why hockey honored Jeremy Jacobs before Willie O'Ree, and why the Pro Football Hall of Fame loves insane, sanctimonious asshole Ray Lewis but might change its own rules because of Terrell Owens.

And don't think folks in Canton are second-guessing their voters' treatment of Owens, who declined to attend the enshrinement ceremony and instead gave an off-site speech in which he openly mused about the Hall's ideals. Oh no, that would require a level of self-reflection the Hall is not prepared to face. Instead, the Pro Football Hall of Fame is "virtually certain" to make attendance a requirement for election.
Per multiple sources, the Hall of Fame currently is considering a requirement that candidates for enshrinement commit to showing up for the Hall of Fame enshrinement ceremony before the selection committee makes its final choices.

As one source explained it, the issue became a hot topic on Friday in Canton. During the annual Ray Nitschke luncheon, attended only by members of the Hall of Fame, most strongly disagreed with Terrell Owens' decision to boycott the weekend's festivities. Some supported Owens. Most if not all agreed that it is important to stop Owens' boycott of the ceremony from becoming a trend.
The Hall of Famers want advance screening of the candidates along with a commitment that they will show up. The plan, as another source put it, would consist of having the 25 semifinalists sign an agreement that they would show up if selected. It's currently believed that he adjustment to the procedures is virtually certain to happen.
Incredible! Set aside the obvious unenforceability of such a rule, and even the pointless of making a rule to address a thing that's happened just once in the 55-year history of the Hall of Fame. Instead, consider the self-importance necessary to think that Owens not giving a speech in Canton is a thing that anyone else cares about in the slightest. Yes, we're talking about it now, only because no other real sports are happening. No, some family visiting the Hall in four months or four years or 40 years is not going to spend one extra second thinking about the time Terrell Owens didn't show up. If you believe otherwise, you're wearing both a gold jacket and your own anal sphincter as a necklace.
What is a hall of fame? Like, the actual, physical place? It's a museum. (It is also business, and its business is convincing paying customers to come.) You go there to learn about the history of the sport, told through a list of the greatest to play it. A museum fails in its mission if it excludes parts of that history for any reason. Football writers failed in their mission by keeping Owens out for two years to make some kind of point and to downgrade the honor of his inclusion. The Hall would only compromise its own value by excluding future greats because it deems a great football career less important to inclusion than a willingness to spend a summer weekend in Ohio.
G/O Media may get a commission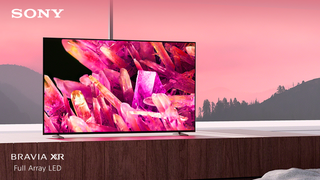 $400 off
Sony 55 Inch 4K Ultra HD TV X90K Series
Congrats to the Hall on proving Terrell Owens right.
[PFT]