A story that has never been anything but bizarre gets even stranger. On Wednesday, the lawyer of the woman who accused Blackhawks star Patrick Kane of rape claimed someone had left an opened evidence bag at the accuser's mother's house. Yesterday, the woman's lawyer resigned, saying he no longer had confidence in that version of events. Today, the District Attorney held a press conference strongly implying that the bag was a fake and was a hoax perpetrated by the accuser's mother.
Erie County DA Frank Sedita gave a thorough account of the whereabouts of the rape kit, including surveillance video, to show that it was never in any kind of bag, let alone the one in question. No evidence has been tampered with, Sedita said, and the rape kit remains in an evidence locker at the laboratory.
The best sports movies according to Toheeb Jimoh
The evidence bag in question was apparently authentic, but has never been in the custody of investigators. In a Powerpoint presentation, Sedita laid out the chain of custody of that bag, which he said the accuser's mother took home from the hospital the day after the alleged assault:
Sedita said he did not believe the accuser's attorney, Thomas Eoannou, knew the bag was a hoax when he presented it earlier this week, and was "reckless but sincere."
G/O Media may get a commission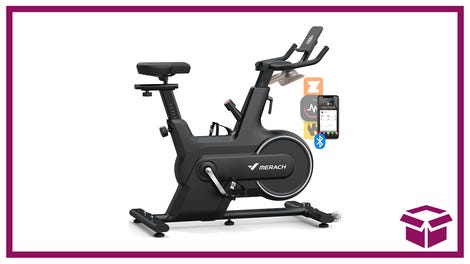 14% off + Coupon
Merach Indoor Cycling Bike
Sedita said his office will investigate whether the accuser herself had any role in the hoax, but that as of now there is no evidence to suggest it.
The mother will not be charged, because, as Sedita said repeatedly, there is no law against what she is accused of doing. Toward the end of a press conference, a clearly exasperated Sedita (who blasted media leaks and called the investigation a "dog-and-pony" show), was asked one last time why the mother wouldn't face charges. He literally went and grabbed the law.
This latest sideshow will not affect the other moving parts of what was described as an "ongoing investigation," but would almost certainly make it harder to prosecute Kane.