The St. Louis Cardinals have missed the playoffs for two consecutive seasons now. Some might say this is because they've become a middling NL team in both offense and pitching, and that an infusion of talent might propel them upwards from those low-to-mid-80s win totals, where they will probably need to be in order to become contenders once again. Then there are those who say what is lacking is less hitting and pitching and scoring more runs than your opponent, but is, in fact, the Cardinal Way.
Some teams and fanbases love to dismiss the Cardinal Way, which legendary former coach George Kissell outlined in his manual on how to play the game.

It was easy for opposing fans to dismiss the Cardinal Way this year. The fundamental issues drew the fans' ire quite a bit early in the season, but they didn't create a true uproar until July 20 at Citi Field, when closer Trevor Rosenthal failed to cover first base in the ninth inning.

This St. Louis Post Dispatch column, titled "Getting Back to the Cardinal Way," is full of these sorts of delicious details of an organization buckling under the influence of foreign invaders:

Look around, a Cardinal told me, and see how many of the guys making these mistakes came up through other organizations.
Before you start rifling through Baseball Reference to see which of these damn scamps from other organizations really undermined the spiritual purity of the 2017 Cardinals team—20 players who were not originally drafted or signed by the Cardinals organization took the field for the team this year (yes, I checked)—know that author Jose de Jesus Ortiz does name some names:

When teams are winning, the chess set, Brett Cecil's video games and Jedd Gyorko's ping pong prowess are embraced as great ways of relieving stress. When teams are winning, teammates hardly ever bother to notice or even care if Dexter Fowler is usually the last guy in the clubhouse and one of the first to leave.
G/O Media may get a commission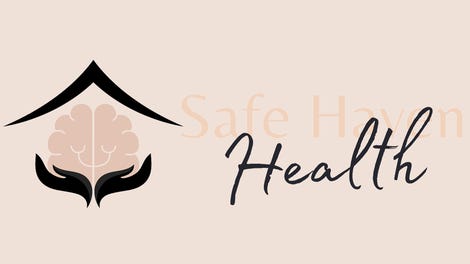 Addiction counseling
Safe Haven Health
Brett Cecil, who started his career with the Blue Jays; Jedd Gyorko, who came up with the Padres; and Dexter Fowler, who first played for the Colorado Rockies before daring to play for the Chicago Cubs. Bastards!

I think the idea, here, is that the standards of professionalism have been eroded by players from outside the organization; that losing, partially as a result of those eroded standards, has made the eroded standards less palatable; and that even native Cardinals are being tempted by this devil (emphasis mine):
With two outs, the score tied at 2 and runners at the corners, Rosenthal was inexcusably late to cover first after the Mets' Jose Reyes hit a walk-off grounder down the first base line. The lapse by Rosenthal, who actually came up through the Cardinals' system, prompted Mets' broadcaster Ron Darling to declare: "Again, the most buttoned-up of franchises, the St. Louis Cardinals, have been playing this kind of baseball all season long."
What has always been adorable about the whole Cardinal Way mythology is the way it confuses basic good baseball—covering first base on a grounder to the right side, running the bases in the proper order instead of driving a clown car around the infield willy-nilly—with some specific ethos of the St. Louis Cardinals. The Cardinal Way isn't playing the right way, it's making a big fucking deal out of playing the right way, tying things like locker room behavior and aesthetic preferences to basic on-field professionalism. It's not enough to play hard and well—you also have to be a somber baseball monk who is willing to show up at the ballpark at 3 a.m. in order to ensure nobody beats you there.

Well I for one look forward to these newer Cardinals learning to play joyless baseball, and knocking it off with all the riding around in the outfield on tiny tricycles and replacing their bats with pool noodles. Quit goofing around, non-native Cardinals!